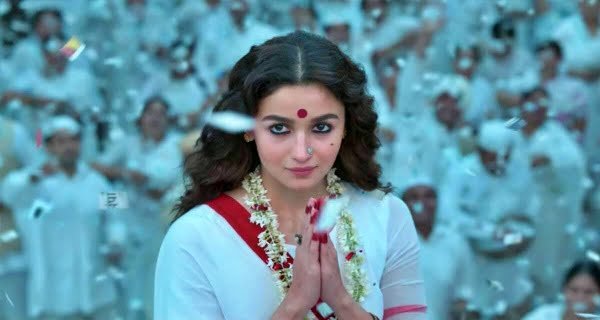 New Delhi: Bollywood's famous film director Sanjay Leela Bhansali has a birthday today and today the release date of his most awaited film 'Gangubai Kathiawadi' was revealed and now the teaser of this film has also surfaced. Let me tell you, Bollywood actress Alia Bhatt is going to be seen in the lead role in this film. The video of the teaser of this film has surfaced on social media as soon as it appears. Alia's powerful avatar is being seen in the teaser. People are very fond of the teaser of the film. At the same time, Sanjay is working with Leela Bhansali and Alia for the first time.
This teaser, released on YouTube by Penn Movies, has been seen more than 5 lakh times in just a few hours. More than 45 thousand people have liked this teaser on YouTube so far and more than 5 thousand comments have also come on video. Explain, director Sanjay Leela Bhansali's film 'Gangubai Kathiawadi' is based on Mumbai's mafia queen Gangubai Kathiawadi, who was previously a sex worker and later became an underworld don. It is based on the film writer Hussain Zaidi's book Mafia Queens of Mumbai. The film is scheduled to release in theaters on July 30.
Along with this, it became clear that on 30 July this year, Alia Bhatt's Gangubai Kathiawadi and Prabhas's Radhey Shyam are going to fight at the box office. Yes, now on July 30, there will be a big contest between these two films at the box office.