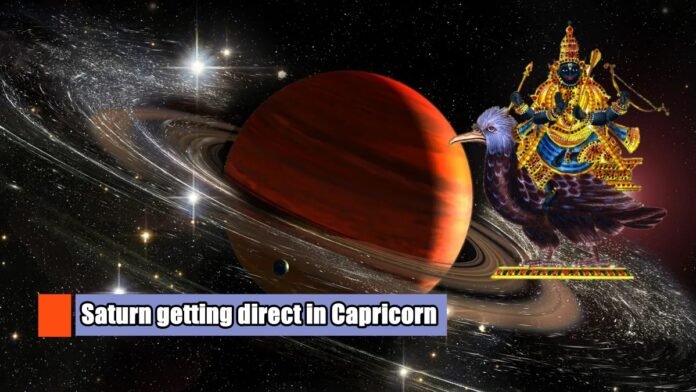 In astrology, Saturn has also been called the god of justice. Fear arises in people as soon as the name of Saturn comes, but Saturn gives fruits to every person according to his deeds. Saturn will give the same results to the person whose deeds are done. According to the Hindu calendar, on the day of Dhanteras on October 23, Saturn is going to be in Capricorn.
Saturn Direct In Capricorn: Date & Timing
Saturn is regarded as an important planet in astrology and rules two signs- Capricorn and Aquarius. Saturn, which turned retrograde in July, will resume its movement in direct motion in the sign of Capricorn in October. Both retrograde and direct motion of Saturn affects the lives of all natives significantly.
Saturn Direct Date: 23 October 2022 (Sunday)
Saturn Direct Time: 04:19 am
Special Yoga Forms On This Day
On 23 October 2022, Indra Yoga is forming. This is an auspicious yoga as per astrology. Indra Yoga is not a rare yoga per se, but it bestows an individual with positive outcomes. People who have this pious yoga in their charts are mighty and highly courageous. Such natives also build a strong reputation for themselves in society.
Indra Yoga will last up to 04:06:14 pm on 23 October.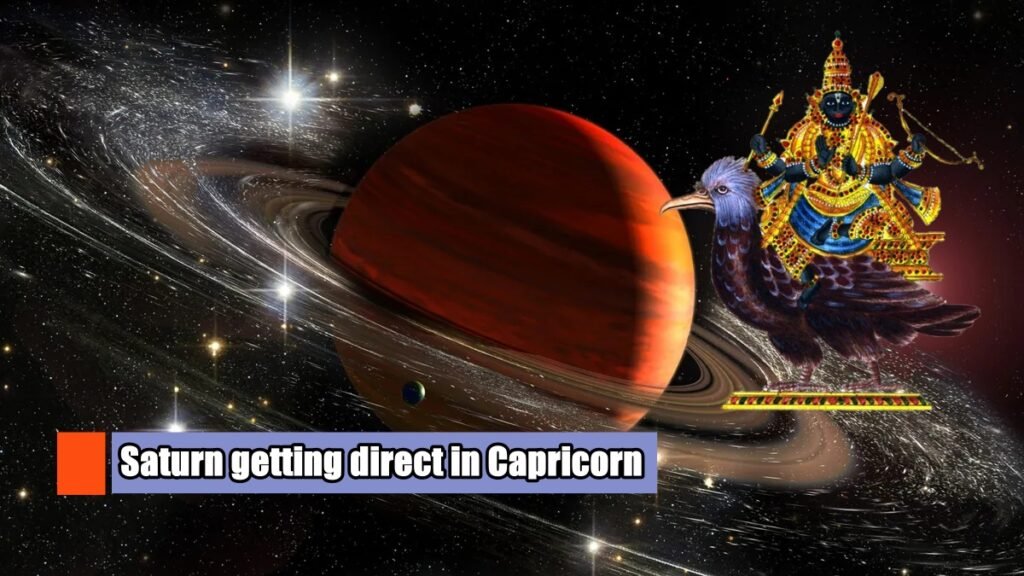 These 3 zodiac signs can open luck, will get success in career-business
Taurus
The entry of Saturn into Capricorn can be especially fruitful for the people of Taurus. Saturn will be transiting in the ninth house of Taurus. In such a situation, the person can get the benefit of luck and foreign travel. At this time you will get full support of your luck. A few days ahead or behind Dhanteras, you will see a sudden increase in your sources of income. If you want to invest in the stock market at this time, then this time is favorable for you.
Gemini
On October 23, Saturn is going to be transiting in Capricorn. Gemini people will also get its auspicious results. In the horoscope of Gemini people, Shani Dev will be in the eighth place. It is considered the place of age and latent diseases. In such a situation, if the people of Gemini are suffering from any disease, then they will get rid of it soon. Apart from this, there is a possibility of getting rid of unnecessary expenses. If there is any problem going on in the family, it will go away. The situation of tension among family members will also be normal. According to astrology, people of the Gemini zodiac should wear emeralds at this time.
Cancer
Being the owner of the planet Saturn will prove to be very beneficial for the people of Cancer. Saturn will be transiting in the seventh house of the horoscope of Cancer people. The seventh house is said to be the place of marital life and partnership in astrology. In this way, you will get the support of your life partner. Apart from this, if you want to start any work in partnership, then this is a favorable time for that. If you are facing any loss in your job and business for a long time, then it can go away. According to astrology, you can wear a moonstone at this time.