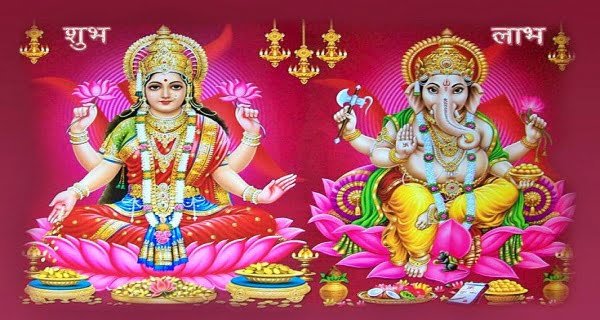 This year Shri Mahalakshmi Pujan will be celebrated with great pomp on Thursday, November 4, 2021. This festival has great importance in the Sanatan culture because this holy festival of Mother Bhagwati Mahalakshmi bestows wealth, opulence, age, health, wealth, and splendor. According to the Brahma Purana, at midnight on the new moon of Kartik month, Goddess Lakshmi travels everywhere in the house of the Maharani Sadhgrihasthas. That's why Mahalakshmi ji is pleased to light the lamp by making everyone's house clean, pure, and beautified in every way and stay there permanently. If this Amavasya falls during the Pradosh period and midnight, then it is especially auspicious.
This year Kartik Amavas will prevail from sunrise to midnight on Thursday, November 4 till 2:44 am. Due to the presence of Deepawali Swati Nakshatra, Ayushman Yoga in the afternoon, Pradosh Nishith, Mahanishith Vyapini Amavasya, the specialty will be expansive and give virtuous results. After 7:41 in the morning, Swati Nakshatra variable, being a mobile cognizant, will also be considered auspicious for doing vehicle transactions, industry work, shoplifting, painting, education work, school operation, makeup, toiletries, clothes, jewelry work, and other works.
Acts of Diwali Day:
On this day, after getting up in the early morning at Brahma Muhurta, all the people should retire from their actions and worship the Pitraganas and the deities. If possible, the Paran Shradh and devotion of ancestors should be performed with milk, curd, and pure desi ghee. If this is not possible, then fasting for the whole day at dusk or in a fixed ascendant like Vrishabha, Singh, etc. Lord Ganesha, Mahalakshmi, Riddhi Siddhi, Indra, Varun, Kuber, etc. All the planets including Brahma, Vishnu, Mahesh, Kuldevata, Sthan Devta, and Surya, etc. Shodashopachar pooja should be done for the constellation circle. After this, Mahasaraswati in the form of a pen and Kuber in the form of Libra should be worshiped properly. At the same time, after worshiping the lamp, one should donate the lamp resolutely for the sake of Yamraj and ancestors. After that, rituals like chanting of mantras, yantra siddhi, etc. should be performed inauspicious times like Nishith, etc. Deepawali is actually considered as a festival of five festivals, beginning with Kartik Krishna Paksha Trayodashi. That is, starting from Dhanteras, it lasts till Kartik Shukla Dwitiya i.e. Bhaiya Dooj. In order to get wealth on the festival of Deepawali, the deities should be duly worshiped and worshiped by worshiping Lord Lakshmi by making Ashtadal lotus made of flour, turmeric, Akshat, and flowers, etc. at the holy place.
Apart from Pradosh Nishith and Mahanishith period in Deepawali worship, Choghadiya Muhurta is also considered to be special and auspicious from the point of view of worship, bookkeeping, worship Kuber, worship chanting, etc.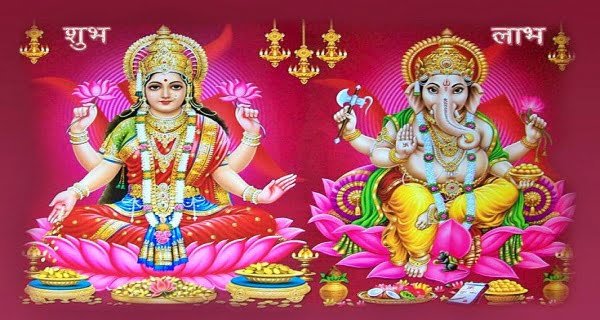 Details of Choghadiya Muhurta:
Shubh Choghadiya from 6:36 to 07:58 in the morning, followed by Char Choghadiya from 10:42 to 12:04, Choghadiya of profit from 12:04 to 1:26, and Amrit's Choghadiya from 1:26 to 2:48 and Again Shubh's Choghadiya will be present for 32 minutes from 4:10 to 5 o'clock.
After this, the Choghadiya of the Amrit from 5:32 to 7:11 and the Choghadiya of Char will be present from 7:11 to 8:49. It happens
Especially there is no auspicious Choghadiya from 8:52 pm to 12:05 midnight, for this reason, doing special poojas etc. before 8:52 will be more auspicious.
Pradosh Kaal On November 4, 2021, from 5:32 to 8:12 in the evening, the Pradosh period will prevail and in the evening from 18:06 to 20:02, the Taurus Ascendant will be a very stable marriage. During the Pradosh period, the moon of Taurus Ascendant Swati Nakshatra, Libra, and after sunset, the worship of Shri Ganesh Lakshmi should be started in the Choghadiya Char chaghadiya of Amrit. Due to the presence of chaghadiya of nectar and chara, it will be auspicious to offer lamps, Shri Mahalakshmi Puja, Kubera, Ganesh Bahikhata Puja, lighting lamps at religious and home places, and distribution of sweets, etc. to Brahmins and dependents.
Maha Nishith Kaal will last from 10:09 pm to 1:30 pm after midnight. During this time period till 12:05 night, Choghadiya of Kaal will remain inauspicious. Therefore, after this, i.e. from 12:05 night to 1:43 pm, due to being the chaghadiya of profit, it will be very auspicious, during this period worship of Mother Bhagwati Kali, Tantra activities, special work, Tantra rituals, Sadhanas and Yagya, etc. It is done that from 12:35 onwards, the Leo ascendant will also be special and auspicious.
These are the days of the day
Sagittarius Ascendant will be present from 9:51 am to 11:55 pm for industry, business, shop, factory, etc. At that time, the benefit Venus is in the ascendant and the Jupiter is with Saturn in the wealth house, in the middle of this year. Money will be a growth factor. After this, Makar Lagna will be present from 11:00 PM to 1:30 PM. Worship can also be done in this. Because all the marriages are considered auspicious by sacrificing the Aquarius ascendant. After this, from 3:01 to 4:27, the Pisces ascendant will also be auspicious. Worshiping Mahalaxmi Ganesh etc. in this too will be very auspicious.
These are the nights of the night:
Taurus Ascendant will be present from 6:02 to 7:58 at night and Gemini Ascendant will remain from 7:58 to 10:12, especially Taurus Ascendant and Gemini Ascendant Mahalaxmi should be worshiped. Usually before 8:52, because after that the disease will start and if you are not able to do it during this period, then there will be Choghadiya of profit between 12:04 to 1:43 and at the same time the lion wedding night market 12: It will start from 35, that is why worshiping Mahalakshmi at this time, being a Maha Nishith Kaal, will be the provider of very auspicious results and the factor of fortune and prosperity and will give Aishwaryadi fruit throughout the year. Because doing Mahalaxmi in Mahanisheeth call is very auspicious.