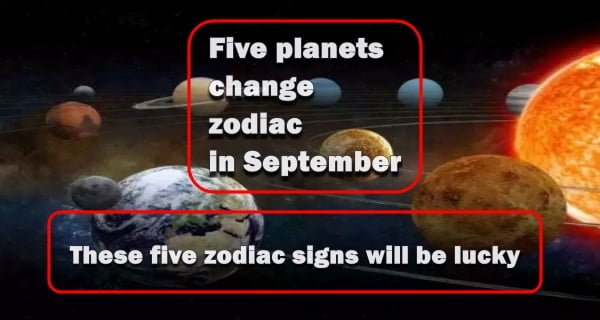 In the month of September, there going to be a huge reshuffle in the position of the planets and because of this, the month of September will be very volatile. In this month the zodiac signs of five planets are going to change. First of all, Venus, who provides material happiness, will come in its own zodiac Libra on 5th September. Then on September 6, Mars, which is considered cruel, will enter Virgo. After that, from September 14, Jupiter will start moving retrograde in the sign of Saturn in Capricorn. Then from 16th September, Sun will transit in Virgo. Then, finally, on September 22, Mercury will reach Libra and will move in the same zodiac from September 27 in the opposite direction, it will be retrograde. Amidst these changes, as per Vedic astrology, it is believed that these five zodiac signs can benefit.
Taurus
This month is going to be most auspicious for the people of Taurus. In this month, new works will be created in the life of the people of this zodiac and they will get success. This month the people of this zodiac will get many opportunities for profit and at the same time, their financial condition is also expected to improve a lot this month. This month, they are also expected to make gains in old investments and will also be blessed with luck.
Gemini
Gemini sign people will be in a very good position this month. This month, along with improving their circumstances, their mental stress will also reduce and they will get new opportunities for progress. This month your busyness in the middle of the family will increase a lot and your means of happiness will increase. Family life will be busy. People of this zodiac are expecting good news from their friends and relatives this month. This month will be a happy one for you.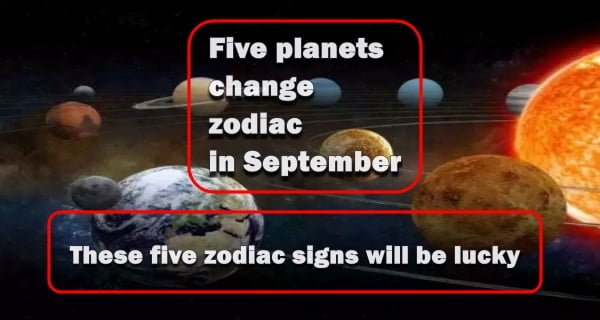 Leo
This month is going to be very special for Leo sign people. If any of your work is hanging in any government organization, then it is expected to be completed this month. There will be progress in your government work this month. You will get financial gains in investment or in any other matter this month. The stalled works are expected to be completed this month. This time is not favorable for you in terms of expenditure. Your expenses will be very high this month and you will get success in terms of money.
Virgo
This month, the people of Virgo, owned by Mercury, will get spoiled work and their financial side will be better due to the effect of the transit. In terms of investment, they will get much better profit in business and job and due to the auspicious effects of planets, they will get wisdom and knowledge this month. If students want to try their luck in some work this month, then they will get complete success. Due to the auspicious effects of the planets this month, they will also get success in every work.
Scorpio
Due to the auspicious effects of the planets this month, the people of the Scorpio zodiac are expected to get special benefits. You will get good news and due to some acquaintance or relative, your work will be stopped. Some auspicious work can also be organized in your house this month. This month you can spend money on some work which is very important for you. There can also be a program for sightseeing somewhere. Your relations with people will improve this month.