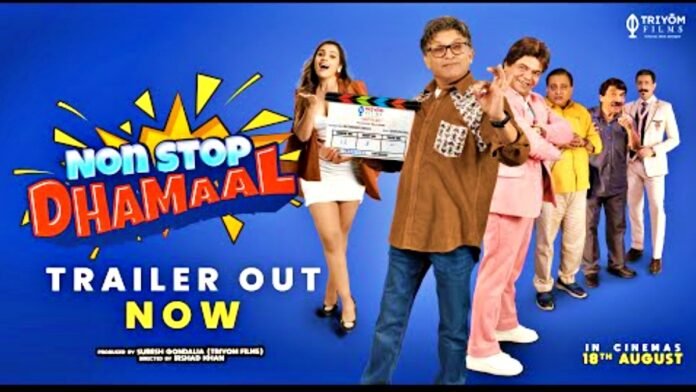 Mumbai: The story of the film begins with Satinder (Annu Kapoor) aspiring to become a film director and Amar (Manoj Joshi) aspiring to become a film writer. Both of them would go out in search of a producer to make the film. On the other hand, Raju Bhangarwala (Rajpal Yadav) is a big fan of film actress Shreya Kapoor and keeps dreaming of meeting her. This adds another interesting part to the story.
Annu Kapoor, Manoj Joshi, and Rajpal Yadav have breathed life into their characters with their comic style. The guest appearance of Shreyas Talpade makes the film more exciting. Veteran artist Annu Kapoor has portrayed the character of Satinder very well.
The screenplay of the film strikes a wonderful balance between high-octane comedy and heart-touching sequences. The film really succeeds in giving us non-stop dhamaal, laughs, and loads of entertainment.