New Delhi: Aadhar card is the most important document among all the important documents of the Government of India. Unique Identification Authority (UIDAI) also makes an Aadhaar card for children below the age of 5 years, which is called the 'Bal Aadhar' card, but the Aadhaar of children is different from that of adults.
The 12 digit Unique Identification Number issued by UIDAI has now become one of the important IDs as it contains your demographic as well as biometric data. Let us tell you that a few days ago, the Aadhar Issuing Organization (UIDAI) has made some changes in the process of issuing Aadhar cards for children. Now, parents can apply for the child's Aadhar card (Baal Aadhaar Card New Rule) by giving birth certificates or receipt slips issued by the hospital where the child was born.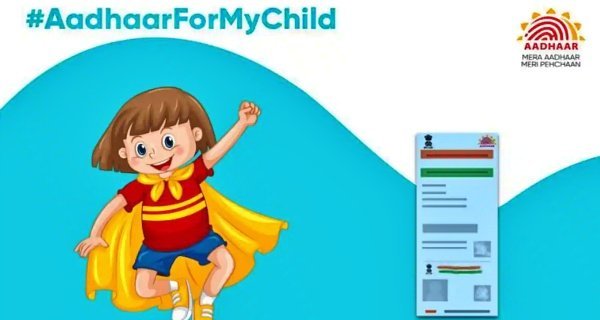 How is Bal Aadhar Card Different?
Aadhar card for children (Baal Aadhaar) has to be applied in the same way as the Aadhar card of elders.
The application form available at the enrollment center has to be filled along with supporting documents.
Add Residence Proof (PO), Relationship Proof (POR) and Date of Birth Document (DOB).
UIDAI accepts 31 types of POIs and 44 POA, 14 POR and 14 DOB documents.
The color of the hair base is blue.
5 Interesting Facts About Baal Aadhaar
A blue-coloured Aadhaar is made for a child below the age of 5 years, but the Aadhaar becomes invalid when he turns 5 years old. You can use your child's school ID (photo ID issued by recognized educational institution) for his/her Aadhaar enrollment.
Be sure to update your child's biometric Aadhaar data at the age of 5 and then at the age of 15. This mandatory biometric update is free for children. To re-activate it, it is necessary to have a biometric update.
Your Aadhaar, the birth certificate of the child or the discharge slip from the hospital is sufficient to make the child Aadhaar.
Aadhar data of the child does not include biometric information like fingerprint and iris scan. Once the child crosses 5 years, the biometric has to be updated.