New Delhi: The Central Government on Friday presented the first glimpse of the Regional Rapid Transit System (RRTS) train, whose design is inspired by Delhi's iconic 'Lotus Temple' (Lotus Temple). The train will run at a speed of a maximum of 180 km per hour on the Delhi-Ghaziabad-Meerut corridor.
The Union Housing and Urban Development Ministry said that the exterior of the train would be made of steel and it would be lighter in weight as well. Also, the entire train will be air-conditioned.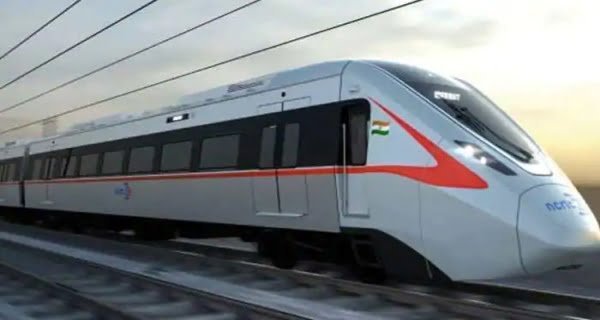 The ministry said that the train has been designed in such a way that natural light and energy will reach it. There will also be six automatic doors in all coaches of this train. Three doors will be provided on each side so that passengers can easily climb and descend. However, there will be four such doors in business class coaches.
An official of the National Capital Region Transport Corporation (NCRTC) claimed that RRTS trains would run at three times the speed of Delhi Metro.
"The RRTS trains will also have business class (one compartment in each train), which will have wide and comfortable seats," the official said. He said that passengers traveling in these trains will have "a feeling of traveling in airplanes" and all the state of the art facilities will be available in its coaches.
Delhi-Ghaziabad-Meerut will be the first RRTS corridor in the country, which will be approximately 82 km long. After its commencement, passengers will be able to complete the journey from Delhi to Meerut in less than an hour. It takes about three to four hours to cover this distance by road.