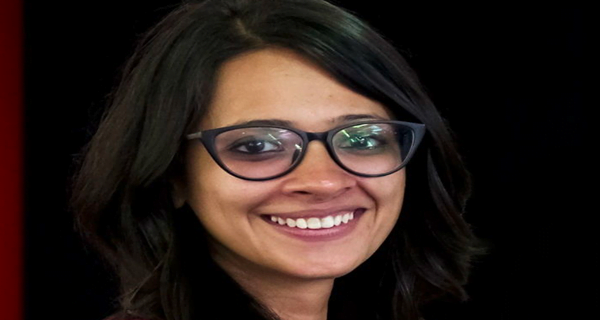 Bhopal: Everyone's dream is to be nominated for Oscar. Documentary filmmaker Shirley Abraham of the Bhopal capital has been nominated for the Oscar at the Oscars. This is the first time in Madhya Pradesh when someone from the state has been nominated for Oscar Jury. While Shirley will attend the jury for the award at the Oscars next year.
Schooling from St. Joseph Convent Idgah Hills School, Bhopal
Shirley Abraham's childhood was spent in Bhopal itself. Shirley Abraham is schooled from St. Joseph's Convent School in Idgah Hills. Since childhood, Shirley's dream was of film making and that is why she chose the path of film making and now she has been nominated to become an Oscar member on the basis of her talent. Shirley says that she was very fond of watching movies since childhood and the elders used to say that they do not watch too many films, but it happens that neither thing is forbidden, it is like to work. So, saw many such films secretly and gradually the interest in film making increased and then took a course in film making.
Documentary The Cinema Travels Succeeded
Shirley Abraham says that so far she has made four documentaries. The most famous among them is The Cinema Travels. In this, a documentary has been prepared about itinerant cinema. However, it took about 8 years to prepare this documentary. Most mistakes have been made in this documentary and a lot has been learned from this documentary itself. So far, this film has received more than 120 nominations. While it has also received the National Award. Along with the National Award, this documentary has been nominated at the Cannes, New York and Toronto Film Festivals.
Good news from friends on the release of Oscar list
On becoming a jury at the next year's Oscars, Shirley says that she had neither filled a nomination form nor applied for it in any way. This year, one of the jurors for the Oscars would have given my name. Only after the list of the members of the Oscars was revealed, the list reached me from a friend, then I could not believe that I had got such a big achievement. Khushi wanted to celebrate with family by coming to Bhopal, but due to corona infection, Bhopal could not come.
Oscar subscribed to more than 800 film professionals from all over the world
This time, Oscar has offered membership to more than 800 film professionals from all over the world, including many celebrities from Hollywood and Bollywood. Many Indian professional filmmakers are also involved in this. Bhopal documentary filmmaker Shirley Abraham along with Amit Mahadesia and Nishtha Jain are also included. Shirley says that when your work is appreciated not only in the country but around the world, then happiness comes. She says that she did not dream of working with a big filmmaker, but she does independent film making. The task of film making is not very easy, but from the beginning she wanted to become a filmmaker. This is the reason why I chose this difficult task and now the difficulty seems to be getting easier.