Dhar(MP): Vinod Chauhan of village Sirsauda in Dhar district of Madhya Pradesh has suddenly become rich. That too in the same season of rabi crops. Around 12 states are demanding wheat grown in Vinod's field. The reason is that Vinod did out-of-the-box farming instead of traditional farming. Black wheat cultivation proved to be gold for farmers in Dhar, Madhya Pradesh. Vinod Chauhan cultivated black wheat instead of normal wheat, which changed his fortunes. Black wheat became gold. Farmer Vinod Chauhan sowed black wheat in his 20 bigha land. When the crop was ready, Vinod Chauhan was not happy, because now he is getting demand from 12 states of buyers of this rare black wheat.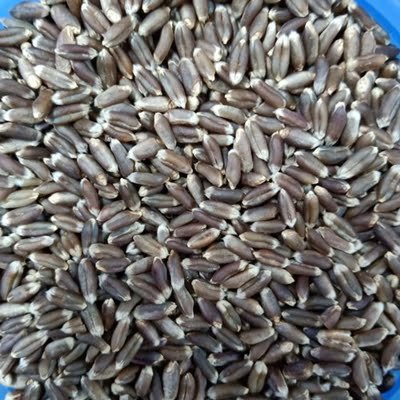 Vinod Chauhan, in a talk to the media informed that he sold the this black wheat at twice the price of normal wheat, he also states that had sown five quintals of black wheat in his twenty bigha land. There is a bumper yield of 200 quintals of black wheat. They are constantly getting calls from many states to buy this wheat, because black wheat has higher iron content than normal wheat. Is more nutritious. This is the reason why black wheat is being sold at twice the price of normal wheat.
Vinod learned the Black wheat cultivation from YouTube:
Vinod Chauhan learned how to cultivate black wheat out of the box. Vinod wanted to do something different in farming. He came to know about the cultivation of black wheat on YouTube. After this Vinod contacted agricultural experts. Then started cultivating black wheat from Bees Bigha.
Agriculture Department will also learn Mr. RPL Jamre:
Deputy Director of Madhya Pradesh Agriculture Department, says that the process of sowing black wheat has not yet been started by the Agriculture Department itself. Vinod Chauhan has adopted this farming. The results have been spectacular. In such a situation, the Agriculture Department will learn the tricks of black wheat cultivation from farmer Vinod Chauhan. This wheat is very beneficial for people with diabetes.