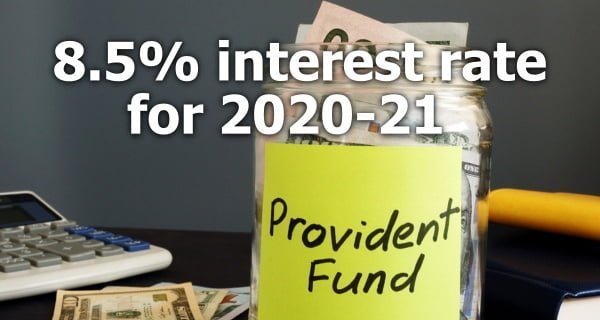 New Delhi: The Employee Provident Fund Organization on Thursday decided to pay 8.5 percent interest on Employees Provident Fund (EPF) deposits for the current financial year. More than 50 million active shareholders are associated with EPFO. Sources said that the Central Board of Trustees, the apex decision-making body of the Employees' Provident Fund Organization (EPFO), in a meeting held in Srinagar on Thursday, has decided to keep the interest rate at 8.5 percent for the year 2020-21.
There was speculation that the EPFO ​​may reduce the interest rate on provident fund deposits for this fiscal year (2020-21) to 8.5 percent from 2019-20. The reduction in the interest rate was being anticipated due to the large amount of withdrawals from the provident fund and low contribution by the members in the wake of the coronovirus epidemic. In March last year, the EPFO ​​had reduced the interest rate on provident fund deposits for the year 2019-20 to a seven-year low ie 8.5 percent as compared to 8.65 percent in the previous year 2018-19.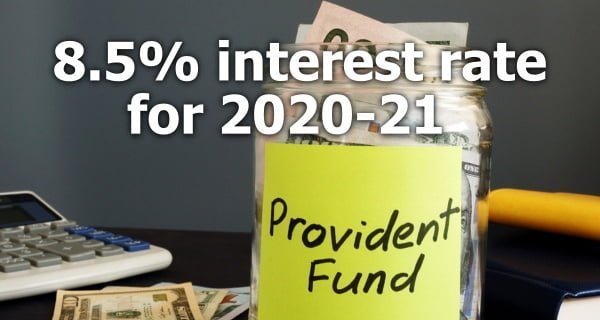 The 8.5 percent interest rate offered by EPF (Employees Provident Fund) for 2019-20 was the lowest since 2012-13. EPFO had paid 8.65 percent interest to its customers in the year 2016-17 while 8.55 percent interest in 2017-18. Earlier, in 2015-16, the interest rate was slightly over 8.8 percent. It paid 8.75 percent interest in 2013-14 as well as 2014-15, up from 8.5 percent in 2012-13. Earlier, EPFO ​​had paid 8.25 percent interest on the provident fund in 2011-12.