New Delhi: The Election Commission of India on Friday has issued revised guidelines to make public the cases of candidates with a criminal image. Along with the candidates in the new guidelines, the parties contesting them have also been asked to follow the new rule. The amended directive states that the candidate and his party will have to publish details of criminal cases in newspapers and TV.
According to the revised guidelines of the Election Commission, candidates with criminal image must first publicize within 4 days of withdrawal of nomination. Whereas the second publicity will have to be done within 5 to 8 days of withdrawal of nomination and the third publicity will be done from 9 to 9 days of withdrawal of nominations. Candidates and political parties of criminal image have to follow this guideline of the Election Commission.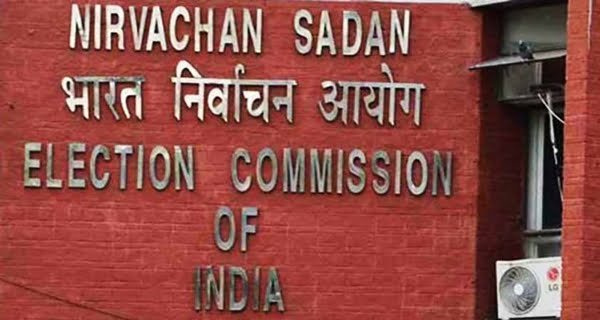 233 MPs with the criminal image in the country
Based on the analysis of affidavits of 539 MPs out of 542 elected in the 17th Lok Sabha (2019), the Association for Democratic Reforms has said that 233 of these criminal cases were filed. Which is about 43 percent of the total MPs. Of these, 159 MPs (29 percent) have serious criminal cases against them including murder, attempt to murder, rape, and kidnapping and pending.
A total of 116 BJP MPs (39 per cent) and 29 Congress MPs (57 per cent) have criminal cases registered. According to the report, in the 2009 Lok Sabha elections, there were 162 MPs with criminal charges, while in 2014 the number of such MPs was 185. Currently 233 MPs with criminal image who sit in the biggest temple of democracy.
Apart from these, criminal cases are going on against 5 out of 10 of BSP, 13 out of 16 of JDU (81 per cent), 9 out of 22 (41 per cent) of Trinamool Congress and 2 out of 3 MPs of CPI (M). Even in the Rajya Sabha, parties love stains. Legislators have a worse condition. It is not possible to keep a record of how many mayors, zilla parishad members, councilors and village heads are included in the list of criminal tendencies and unfortunate people.