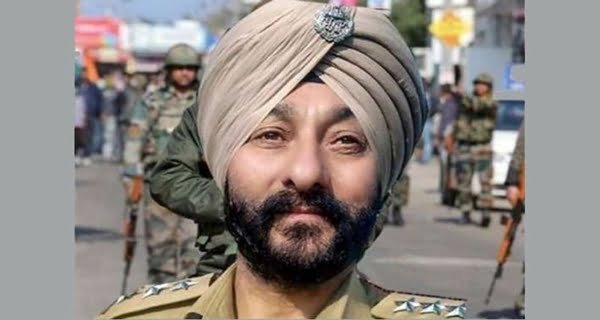 New Delhi: Suspended DSP Davinder Singh (DSP Davinder Singh) of the Jammu and Kashmir Police had allegedly shared 'sensitive' information with the bosses at the Pakistan High Commission. Officials associated with the National Investigation Agency (NIA) gave this information. He said that while investigating Singh's role, the NIA traced the passwords to his secure social media accounts. On checking Singh's social media accounts, his complicity with some officials of the Pakistan High Commission was revealed. Those officers were repatriated to Pakistan for their involvement in espionage activities in the national capital.
NIA has filed charge sheet
The NIA filed a charge sheet against Davinder Singh and five others on July 6 for allegedly "waging war against India" in connection with a terrorist organization like Hizbul Mujahideen. Before his arrest, Singh was posted in the anti-hijacking wing at Srinagar Airport. Officials said that Davinder Singh had been sharing sensitive information since 2019. He declined to give more details related to the case.
Who is Shafqat with whom Davinder was in contact?
Officials said that Davinder Singh was in close contact with a man named Shafqat, who was working as an assistant in the Pakistani High Commission. Last month, half the High Commission staff were sent back to Pakistan, including Shafqat. Officials said that the lawyer named Irfan Shafi Mir worked for the terrorist organization and received regular funds from the High Commission officials.
Like Kashmir, when there was a stone-pelting on the China border, the government has also found a way to deal with it. Yes, the troops deployed on the Line of Actual Control (LAC) will now be given full body protectors, ie full body protectors, to deal with the Chinese Army's stonewalling. These will be exactly the same as the soldiers wear to avoid stone pelting in the Kashmir Valley.
Their names are in the charge sheet
Apart from Davinder Singh, the charge sheet also named the commander of banned organization Hizbul Mujahideen Syed Naveed Mushtaq alias Naveed Babu. Naveed, Rafi Ahmed and Irfan Shafi Mir, who had carried out several terror attacks in Kashmir, were in the car to get the former DSP out of Kashmir safely but all of them were arrested from Kulgam.
Many agencies have interrogated Davinder
On January 11 on the Jammu and Srinagar National Highway, the police arrested Singh, carrying terrorists Naved, Rafi and Irfan to Jammu. The Jammu and Kashmir Police handed over the case to the NIA after conducting a preliminary inquiry into the matter. Since then, many investigating agencies have questioned Singh. Singh has previously held several key positions. Singh was also among the officials to welcome Ambassador representatives visiting Kashmir in January.