New Delhi: Domestic flights in India carried 132.67 lakh passengers in the month of May, which is 15% higher than the same month last year. DGCA gave this information in the data released on Thursday. The Directorate General of Civil Aviation (DGCA) said that the number of domestic air passengers in the country was 114.67 lakh in May 2022, a year ago. The market share of budget airline IndiGo increased from 57.5% in May 2022 to 61.4% last month.
81.10 lakh passengers traveled in May 2023
Indigo flights carried 81.10 lakh passengers in May 2023. Last month, bankruptcy proceedings also started for the airline GoFirst. GoFirst flight services have been closed since May 3. The market share of all three Tata Group airlines – Air India, AirAsia India, and Vistara – also increased to 9.4 percent, 7.9 percent, and nine percent respectively on a year-on-year basis. According to the data, while a total of 12.44 lakh people traveled by Air India in May, 11.95 lakh people traveled by extension.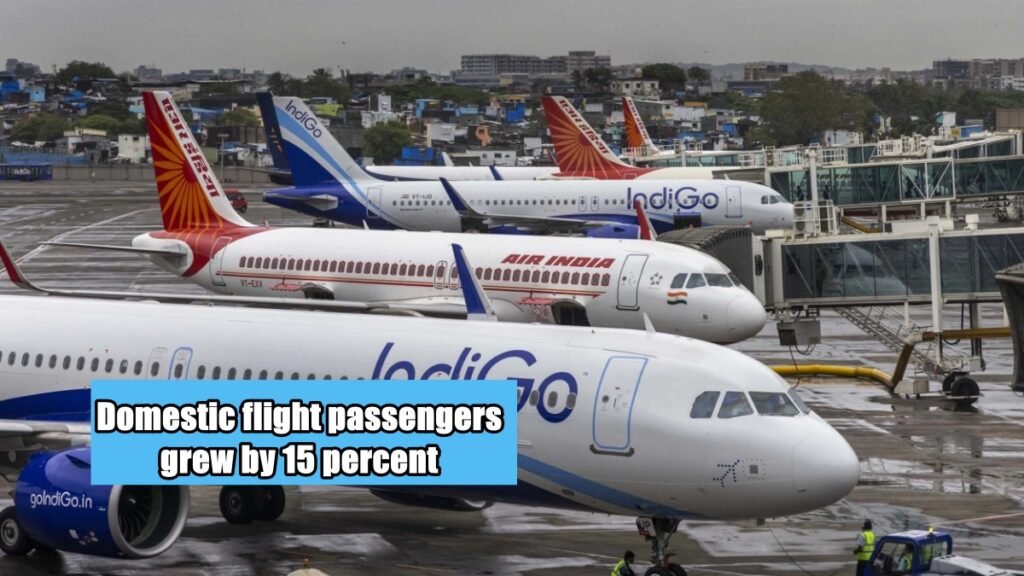 10.41 lakh people traveled by Air Asia. A total of 34.8 lakh people traveled in May by the three airlines of the Tata group, which is 26.3% of the total domestic air passengers.