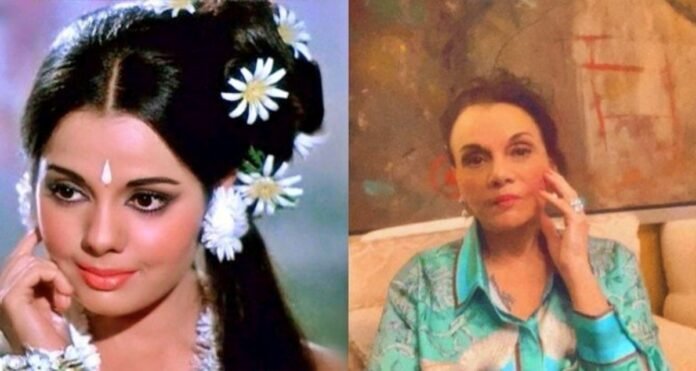 Mumbai: There was a time in Bollywood when veteran actress Mumtaz used to do 13 to 14 films in a year, but after the year 1990, Mumtaz (Mumtaz Bollywood comeback) made a distance from the film industry. Even today, the audience watches his films and praises his work. The audiences who have seen his films would love to see him again on screen. But, will this be possible?
Mumtaz talked about her return to Bollywood during Instagram Live. Although Mumtaz is not on social media, her daughter Tanya Madhvani has often been posting related to her mother and shares her life sessions.
Mumtaz gave a surprising answer to the question of a comeback
On the night of February 13, Mumtaz came live on Instagram and answered many questions of her fans with impunity. When did a netizen ask her if she would ever return to Bollywood? In response, Mumtaz said, 'Bollywood? I do not know. I am not sure that I will get the kind of roles that really touch my heart. If that happens then that would be good. People will appreciate it.
When Mumtaz used to do more than 10 films in a year
Mumtaz further says about Bollywood comeback, 'First I have to get my husband's permission. If they say okay you can do it. Then maybe I will. Otherwise not.' Mumtaz is one of the stars who ruled the film industry in the 60s. The actress has acted in many films, most of which are with Rajesh Khanna. There was a time when Mumtaz was a part of more than 10 films in a year. However, she started doing fewer films in the late 70s.
When Mumtaz was away from films for 13 years
She acted in the film 'Aaina' in the year 1977, after which she stayed away from films for 13 years. Later, he acted in the film 'Andhiyan' in the year 1990. After this, his ties with films broke. In the year 2010, she appeared in a documentary. Mumtaz married businessman Mayur Madhvani in the year 1974. The actress has two daughters.