New Delhi: The Directorate General of Civil Aviation (DGCA) has directed private airlines SpiceJet to stop its five-day Air Ticket Sale starting Monday. The reason for this is that the government has set a limit on air travel fares since domestic flights have been resumed after 25 May. SpiceJet announced a five-day 'one-on-one ticket free' sale on Monday morning. Under this, the company has offered a ticket for unilateral domestic travel at a minimum base fare of Rs 899. Tax is payable separately on this ticket.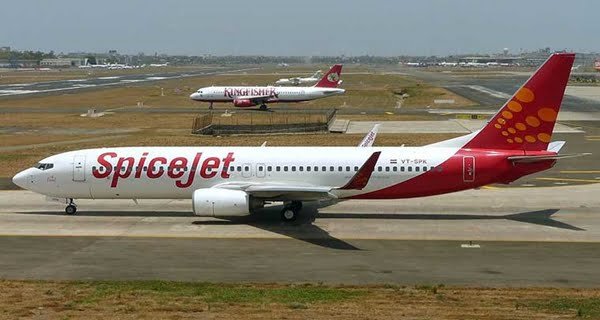 According to SpiceJet, customers purchasing tickets during the sale will get an incentive coupon worth a maximum of Rs 2,000. They will be able to use it in future trips. On Monday afternoon, the DGCA, while noticing the government's order to set the fare limit, directed SpiceJet to stop its sale. In its order, the government has fixed a minimum fare of Rs 2,000 to fly the shortest distance. A SpiceJet spokesperson said, "We are already following the guidelines of the DGCA."
Domestic airlines have started from May 25
The Civil Aviation Ministry had issued an order to set the domestic air travel fare limit for airlines on May 21, before starting air travel in the country from May 25. Seven categories were created for this. The deadline for restricting rent was first fixed till 24 August which was later increased to 24 November.
Under this, flights of 40 minutes or less were kept in the first category. For this, the minimum fare was fixed at Rs 2,000 and maximum Rs 6,000.
Similarly, Rs. 2,500-7,500 for 40 to 60 minutes, Rs. 3,000-9,000 for 60-90 minutes, Rs. 3,500 for 90-120 minutes, Rs. 4,500-13,000 for 120-150 minutes, 150. A limit of Rs 5,500-15,700 for 180 minutes and Rs 6,500 to 18,600 for 180-210 minutes flight.