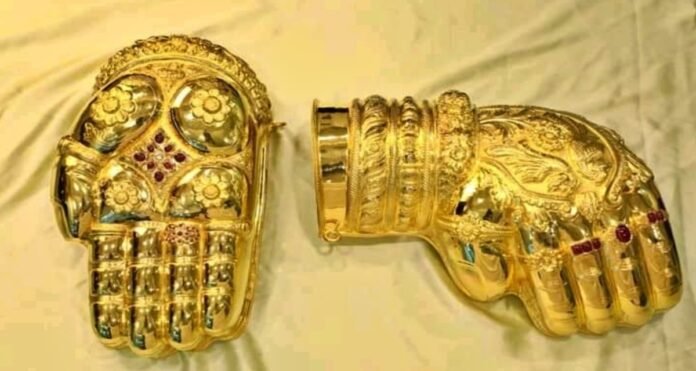 New Delhi: There is big news from Andhra Pradesh. In fact, in the Tirupati temple here, a devotee made a vow to be fulfilled. Donated 6 kg of gold. Let us tell you that its price is being told as three and a half crores. The person donating is a resident of Chennai, he has donated gold necklaces and gloves. These donated gloves and necklaces will be worn in the sanctum sanctorum of the hill temple to Lord Ventesvara. Not only this, special worship has been done for this devotee on behalf of the temple.
This was vow(Mannat)
According to the information received, it is being told that this devotee has been worshiping Lord Venkateswara for the last 50 years and is absorbed in his devotion. Due to corona being infected, he had sought a vow in Lord Tirupati Balaji temple for his good health which was fulfilled. After fulfilling this vow, he offered 6 kg of gold to the Lord.
Highest offering
For your information, let us tell you that Tirupati is such a temple in India where devotees offer maximum gold. Let us tell you that in terms of donation, it comes first in the country. Every year lakhs of people come here to visit Lord Venkateswara in this temple situated on the hills of Tirumala and seek vows.
It is one of those temples in India whose doors are open to people of all religions. These pilgrims are fully looked after by Tirupati Devasthanam. Here devotees from not only our country but also from abroad apply in front of God.