Pithoragarh: Till now India was dependent on China for the darshan of Mount Kailash and Lake Mansarovar. But, now this dependence can end completely. Actually, it is possible to see the holy Mount Kailash from a height of 18 thousand feet near the China border. Mount Kailash in Tibet is easily visible from a 2-kilometer-high hill just above Nabhidhang.
However, no one was aware of this till now. But, when some local people reached the hill of Old Lipulekh, the holy Mount Kailash appeared very close from there. The team of officials who went to find out the reality of this possibility also got the darshan of Mount Kailash very easily. Team member and SDM of Dharchula, Divesh Shashani told that Kailash mountain can be easily seen from Old Lipulekh. Now they are sending the report to the government, after which further action will be taken.
Dependence on China will end
Please tell that due to not getting permission from China, the Mansarovar Yatra is closed for the third consecutive year. In such a situation, when Mount Kailash is easily visible from India's own land, many doors of possibilities are opening simultaneously. After the construction of the Lipulekh Road connecting the China border, it has become very easy to reach here, as well as the search for such a place on our soil can end the dependence on China.
Immense possibility of pilgrimage-tourism
According to the tourism department, it is not easy to cross the steep climb of 2 km, but a way can be made to reach here. District Tourism Officer of Pithoragarh, Kirti Arya said that a road will have to be made on the old script, in addition to this necessary facilities for the tourists will also have to be arranged. Only after this tourists will be able to come here.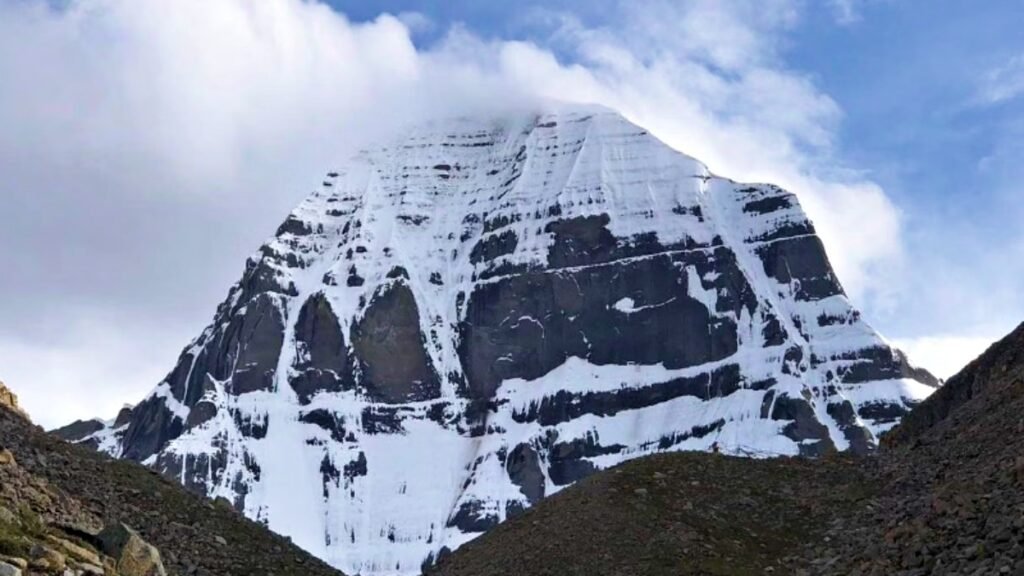 what was once impossible is now possible
Some local people said that Mount Kailash can also be seen from Limpiyadhura Peak, 25 km above Jeolingkang. In such a situation, pilgrimage tourism can gain momentum with the darshan of Mount Kailash from the proximity of Om Parvat, Adi Kailash, and Parvati Sarovar. Not only this, but what no one had imagined till now, now is likely to be fulfilled.
Eyes on central and state governments
However, amidst the arbitrariness of China and the helplessness of Indian devotees, the talk of Kailash Darshan from the land of India itself has now proved to be true. In such a situation, it can be easily understood how much the importance of this area increases. Now it has to be seen what result the central and state governments bring out for this new possibility.