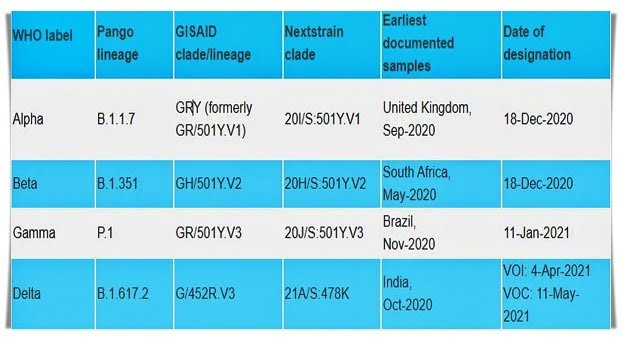 New Delhi: Where on one side the havoc of the second wave of Corona is now seen to decrease. At the same time, in the midst of the ongoing controversies regarding the origin of this deadly virus, the World Health Organization (WHO) has named the variants of Corona. This has been done to easily remember the main variants of SARS-CoV-2. At the same time, WHO has named the Delta Variant, a variant of the coronavirus (B.1.617.2 strain) responsible for the second wave in India. Not only this, while the second variant (B.1.617.1 strain) found in India will now be known as 'Kappa'. The WHO also clarified that the nomenclature was made using Greek letters.
It should be noted that recently, India had strongly objected to Corona's B.1.617.2 strain being called 'Indian Variant'. At the same time, the WHO itself has said that any strain or variant of the coronavirus should not be associated with any country name and should be identified. In India, the B.1.617 strain of coronavirus has been found in 53 countries so far. It is considered to be the most contagious form of corona ever.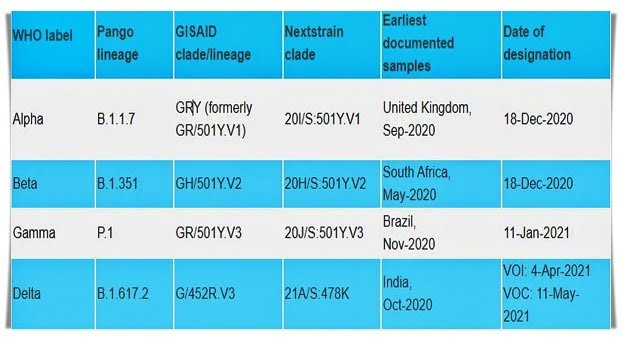 Naming of other variants of Corona:
Here in Britain, the variant found in September of the year 2020 has been named 'Alpha' while the variant found in South Africa is known as 'Beta'. Along with this, the WHO has named the variant found in Brazil in November last year as 'Gamma'. Apart from this, the variant found in the US is named 'Epsilon' while the strain found in the Philippines this year in January 2021 is now named 'Theta'.
No change in scientific name
Let us tell you that on Monday, the WHO said that these new names of corona variants will not make any change in the existing scientific names. As before, those names will continue to be used for any scientific research in future also. Significantly, the scientific name is the same in the whole world, which are kept on the basis of its characteristics.
Delta metaphor is most contagious!
Significantly, the B.1.617 variant that first appeared in India is now active in 53 countries around the world. The B.1.617 variant of Corona currently has three different variants – B.1.617.1, B.1.617.2, and B.1.617.3. According to the update, only three types of B.1.617 have been observed in different countries and regions till May 25.