New Delhi: The Indian SARS-CoV-2 Genomic Consortium (INSACOG) has said in its latest bulletin that the Omicron form in India is at the stage of community transmission and the metros are seeing a sharp increase in Covid-19 cases. The government-formed group 'INSACOG' to analyze the genome sequencing of Covid-19 also said that the presence of Ba.2 in the infectious sub-form of Omicron has been found in the country.
The group said in its January 10 bulletin issued on Sunday that in most of the Omicron cases reported so far, either the patient did not show signs of infection or showed mild symptoms. Hospital and Intensive Care Unit (ICU) admissions have increased in the current wave and the danger level has not changed.
"Omicron is now at the level of community transmission in India and it has become dominant in various metropolitan cities where new cases are increasing rapidly," the bulletin said. The presence of the BA.2 subtype has been found and therefore there is a high probability that the infection may go undetected during the S gene dropout based screening." The 'S-gene' created by the genetic variation of the virus is similar to the omicron form.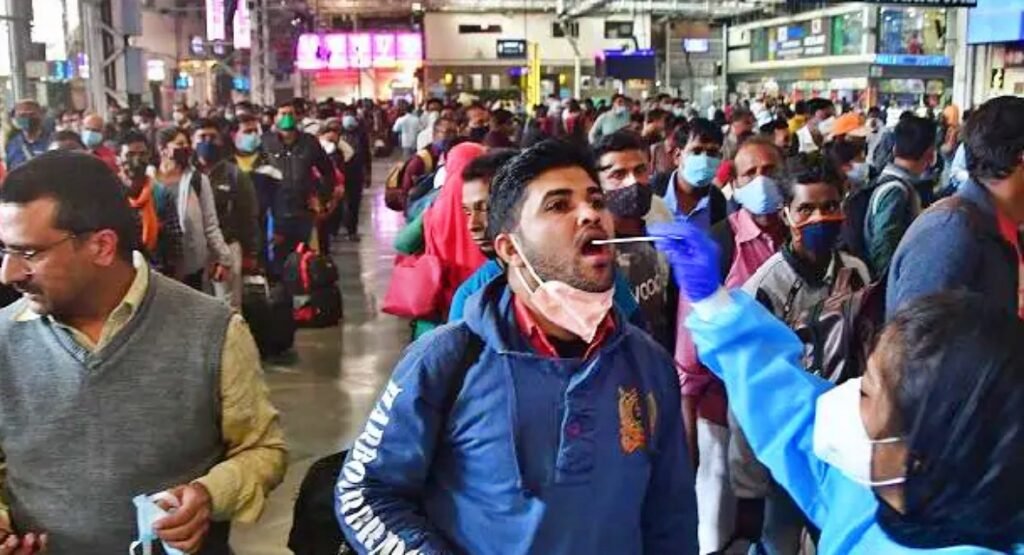 The bulletin said, "The recently detected B.1.640.2 lineage is being monitored. There is no evidence of its rapid spread. Immunity is expected to penetrate it but at the moment it is not of a 'worrisome' nature. Till now, no such case has been detected in India." The group's January 3 bulletin, released on Sunday, said Omicron is now at the level of community transmission in India and has become dominant in Delhi and Mumbai, where new cases are increasing rapidly.
"The spread of Omicron in India is no longer possible through foreign travelers but within the country," the bulletin said. In view of the changing scenario of the spread of infection, work is being done to revise the sample collection and sequencing strategy at INSACOG."
The Indian SARS-CoV-2 Genomics Consortium (INSACOG) was set up for genomic surveillance of SARS-CoV-2 in India. The consortium involves ten Regional Genome Sequencing Laboratories (RGSLs) namely NIBMG Kalyani, ILS Bhubaneswar, ICMR-NIV Pune, NCCS Pune, CSIR-CCMB Hyderabad, CDFD Hyderabad, InStem/NCBS Bengaluru, NIMHANS Bengaluru, CSIR-IGIB Delhi, and NCDC Delhi. The RGSLs are currently utilizing their internal funds and resources for undertaking the activities of the consortium. The proposal for sanction of the fund is under the financial appraisal process in the Department of Biotechnology.