New Delhi: Waheeda Rehman, the legendary actress who has graced Indian cinema with her versatile and graceful performances, will be conferred with the prestigious Dadasaheb Phalke Lifetime Achievement Award this year. The award, which is the highest honor in the field of cinema, recognizes her outstanding contribution to the art and culture of the nation. The announcement was made by the Information and Broadcasting Minister Anurag Thakur on his Twitter account.
Waheeda Rehman, who is now 85 years old, has a remarkable film career that spans over six decades. She has acted in more than 100 films across various languages, including Hindi, Telugu, Tamil, Bengali and Malayalam. She has worked with some of the most celebrated directors and actors of Indian cinema, such as Guru Dutt, Raj Kapoor, Satyajit Ray, Dilip Kumar, Rajendra Kumar, Sunil Dutt, Rajesh Khanna and Amitabh Bachchan. She has also been a part of some of the most iconic films of all time, such as Pyaasa, Kaagaz Ke Phool, Chaudhavin Ka Chand, Saheb Bibi Aur Ghulam, Guide, Teesri Kasam, Khamoshi and Lamhe.
Waheeda Rehman is widely regarded as one of the most beautiful and talented actresses of Indian cinema. She has portrayed a range of characters with utmost elegance and conviction, from a courtesan to a princess, from a village girl to a modern woman, and from a tragic heroine to a comic role. She has also been praised for her dancing skills and her expressive eyes. She has received several awards and accolades for her performances, including three Filmfare Awards, two Bengal Film Journalists' Association Awards, a National Film Award, a Nandi Award, a Sangeet Natak Akademi Award, and two Padma Awards.
The Dadasaheb Phalke Lifetime Achievement Award will be another feather in her cap, as she joins the illustrious list of previous recipients such as Dev Anand, Prithviraj Kapoor, Lata Mangeshkar, Asha Bhosle, Dilip Kumar, Amitabh Bachchan and Rajinikanth. The award ceremony will be held soon and will be attended by the who's who of the film industry.
Interestingly, today also marks the 100th birth anniversary of Dev Anand, one of Waheeda Rehman's most frequent and popular co-stars. The duo shared great chemistry on screen and gave many memorable hits together, such as CID, Solva Saal, Kala Bazar, Baat Ek Raat Ki, and Guide. Guide is considered to be one of the best films ever made in India and also won several awards at national and international levels. Waheeda Rehman played the role of Rosie, a married woman who falls in love with a tourist guide played by Dev Anand. The film was based on the novel by R.K. Narayan and was directed by Vijay Anand.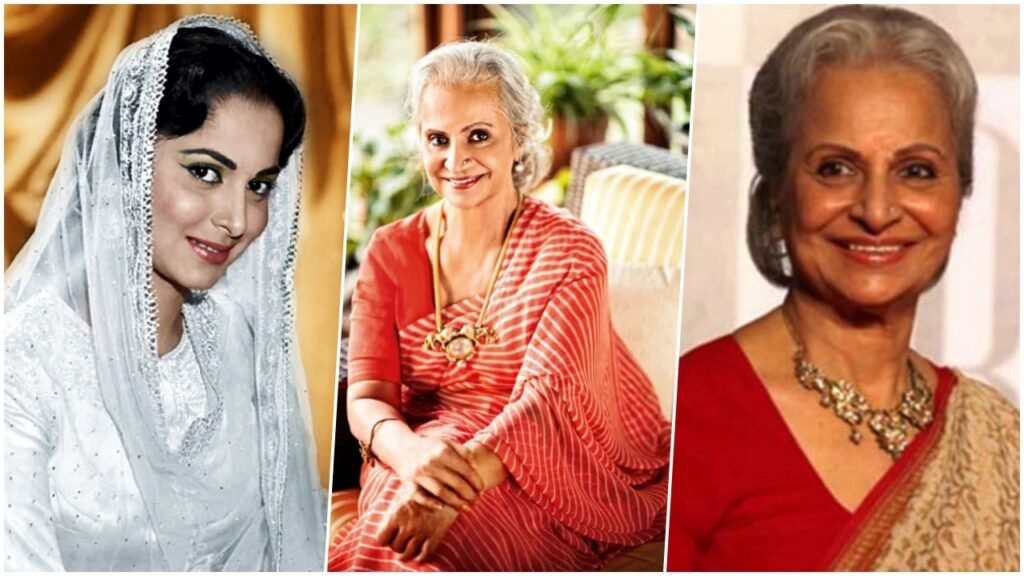 Waheeda Rehman is still active in the world of acting and has appeared in some recent films such as Rang De Basanti, Delhi-6, and Vishwaroopam. She has also been involved in social causes and wildlife conservation. She is an inspiration to many generations of actors and fans alike.