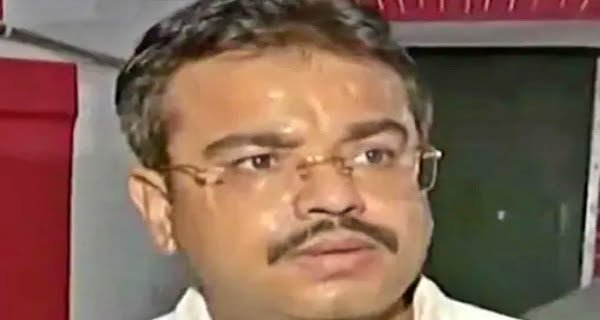 Lakhimpur: The court has sent the accused Ashish Mishra to three-day police remand in connection with the violence in Lakhimpur Kheri. During the online hearing in the court, the SIT had sought 14 days' custody. It is to be known that on Saturday, the SIT had arrested him after about 12 hours of interrogation.
Speaking to reporters, prosecution lawyer OP Yadav said that the court has sent Ashish Mishra, son of Minister of State Ajay Mishra Teni, on three-day police remand with conditions.
Not presented in court
After arresting Ashish, he was to be produced in the district court today. But they were offered online. During the hearing, the SIT sought 14 days remand of the accused from the court. But the court rejected the demand and sent them on a three-day remand. Before the conclusion of the hearing, the court had reserved its decision.
What is the charge against Ashish Mishra?
In the FIR lodged on Monday by Jagjit Singh, a resident of Bahraich district at Tikunia police station in Lakhimpur Kheri district, Ashish Mishra alias Monu, son of the Minister of State for Home, along with 15-20 unidentified people, was accused of jeering and shooting at farmers. has been installed. On Monday, on Jagjit Singh's Tahrir, in Tikunia police station, against Ashish Mishra alias Monu and 15-20 unidentified people, sections 147 (nuisance), 148 (Use of a deadly weapon), 149 (mob violence), 279 (public place) of the Indian Penal Code. Causing danger to human life by means of the vehicle), 338 (causing danger to the life of others), 304A (causing death by the careless act), 302 (murder), and 120B (conspiracy) Has been recorded.
What's the matter?
Significantly, on October 3, in the village of Union Minister Ajay Kumar Mishra Teni, the state government had organized several inauguration and foundation-laying programs. Where the Deputy Chief Minister of the state Keshav Prasad Maurya was about to reach. For this, the farmers were opposing him since morning. Seeing the performance of the farmers, Keshav Prasad reached the program through another route. At the same time, the workers of BJP MP were going by three vehicles at Tikoniya village on the old fixed route. During this, the vehicles hit the farmers walking on foot. In which four farmers were killed, and many were injured. After this incident, the crowd present there attacked the vehicles. In this clash, three BJP workers including a journalist were beaten to death by the mob.
The farmers' organization has accused Ashish Mishra, son of Union Minister Ajay Mishra Teni, of being crushed to death by a car. On the other hand, Minister and MP Mishra has denied this and claimed to have killed BJP workers by first attacking the agitation workers.