New Delhi/Ooty: General Bipin Rawat, the chief of the three services, has died in a military helicopter crash in Sulur, Tamil Nadu. This was confirmed by the Indian Air Force. 11 others, including his wife Madhulika, who was accompanying Rawat, have also died. While the treatment of Group Captain Varun Singh is going on. The place where this vehicle crashed, there is a whole forest area and still smoke is rising from the place.
Defense Minister expressed grief
Defense Minister Rajnath Singh has condoled the death of CDS Bipin Rawat. Singh tweeted, "Deeply saddened by the sudden demise of Chief of Defense Staff General Bipin Rawat, his wife, and 11 other Armed Forces personnel in an extremely unfortunate helicopter crash in Tamil Nadu today. His untimely demise is an irreparable loss to our armed forces and to the country."
He further wrote, "General Rawat had served the nation with extraordinary courage and dedication. As the first Chief of Defense Staff, he prepared the plan for the jointness of our armed forces."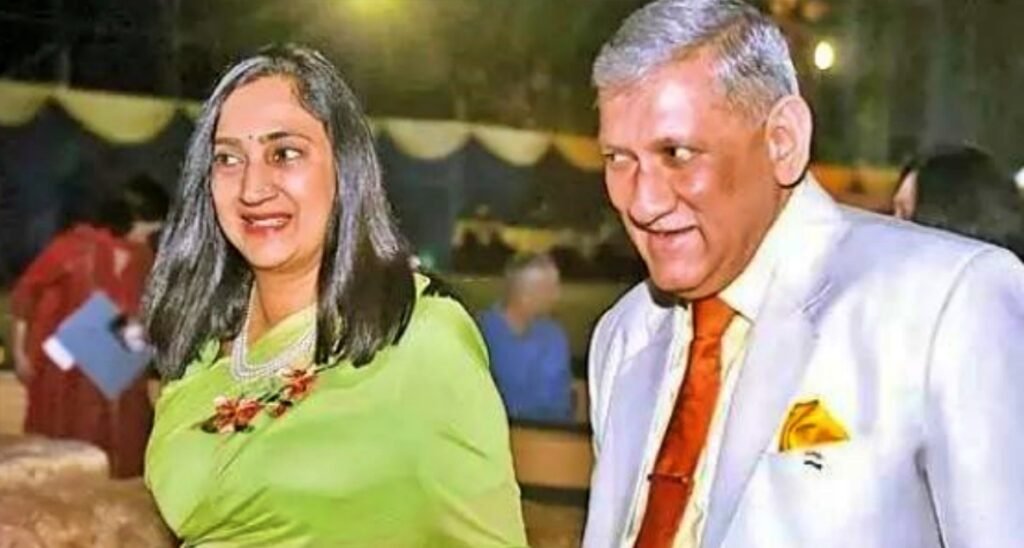 According to reports, this accident in Coonoor happened due to bad weather. At the same time, the video related to this accident is becoming increasingly viral on social media. After the accident, all have been taken to Wellington base for treatment. Actually, Rawat had gone to Ooty with his wife to attend a program.
Actually, CDS Bipin Rawat went to Ooty Wellington for a lecture series. He was accompanied by his wife and a Brigadier rank officer. CDS Rawat was coming from Sulur to Coonoor. He had to fly from here to Delhi. But as soon as the helicopter took off, this accident happened shortly after.
It is being told that it was a Mi-17V5 helicopter, in which 14 people including CDS Bipin Rawat were aboard. Of these, 4 have died. While three people have been evacuated, all have been taken to a nearby hospital.
According to reports, apart from General Rawat, Madhulika Rawat, Brigadier LS Lidder, Lt Col Harjinder Singh, Gursewak Singh, Jitendra Kumar, Vivek Kumar, B Sai Teja, and Havildar Satpal were among those on board. The MI-17 helicopter is used for transportation. Most of the army officers use this helicopter only.