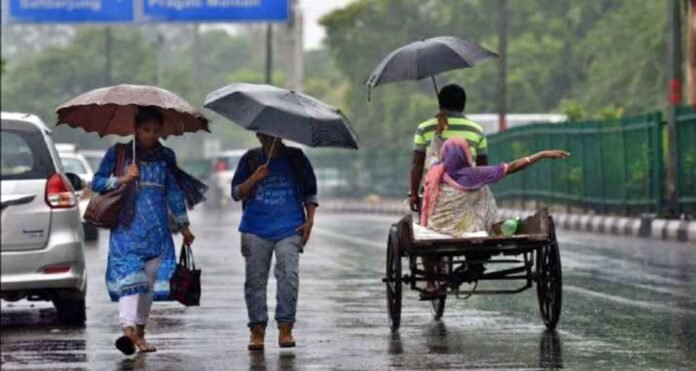 New Delhi: The India Meteorological Department (IMD) said on Wednesday that the country (India) received 645 heavy spots of rain and 168 very heavy spots of rain in the month of November, which is the highest in the last five years. Highest in this month. This month saw 11 extremely heavy spots of rain (over 204.4 mm), which is the same as last year's figure. The country received zero, four, and one extremely heavy rain in 2019, 2018, and 2017 respectively.
According to IMD data, the country received 645 heavy spots of rain (64.5 mm to 115.5 mm) and 168 heavy spots of rain (115.6 mm to 204.5 mm) in November, the highest in the last five years. Peninsular India received heavy to very heavy rain, causing 44 deaths in Andhra Pradesh, 16 in Tamil Nadu, 15 in Karnataka, and three in Kerala. The Meteorological Department said that in November, 56.5 mm of rain was received, i.e. 85.4 percent more rain than the normal rainfall of 30.5 mm. Peninsular India received 160 percent more rainfall (232.7 mm).
Officials said that in November this year, a low-pressure area system formed five times while the average is 2.4. This is because of heavy rains in peninsular India. There are five divisions of the Meteorological Department in peninsular India—Tamil Nadu, Puducherry and Karaikal, Coastal Andhra Pradesh and Yanam; Rayalaseema; Kerala and Mahe and south remote Karnataka.
The IMD says that the region is likely to receive above-normal rainfall (132 percent above the long period average) in December. According to the data from 1961 to 2010, the average long-duration rainfall in peninsular India is 44.54 mm in December.