New Delhi: As a mark of celebration and gratitude, the Parliament has decided to present a gift bag to each MP who will attend the special session of the Parliament on Tuesday, the first day of the proceedings in the new Parliament building. The gift bag will contain a copy of the Constitution of India, which is the supreme law of the land and the source of inspiration for all lawmakers. It will also contain some booklets that will provide information and insights about the history and functioning of the Parliament, its role and responsibilities, and its achievements and challenges. Additionally, the gift bag will include a commemorative coin and a stamp that will honor the occasion of the inauguration of the new Parliament building and its significance for the nation.
The new Parliament building, which was inaugurated by Prime Minister Narendra Modi on May 28, is a symbol of the Modi government's vision to replace the colonial-era structures with modern and indigenous ones. The new building, which is adjacent to the old one, has been designed with features that reflect India's diversity, culture, and heritage. It has more space, facilities, and technology to accommodate the growing needs and expectations of the Parliament and the people.
On Monday, the last day of the Parliament session in the old building, Prime Minister Narendra Modi delivered an emotional speech in which he paid tribute to the legacy and contributions of the old building and its occupants. He recalled the historic speeches of India's first Prime Minister Jawaharlal Nehru and former Prime Minister Atal Bihari Vajpayee that shaped India's destiny and democracy. He also reminded the MPs and the country of the dark phases of the Emergency and the 'cash-for-vote' scam that tarnished India's parliamentary system. He also saluted the over 7,500 parliamentarians who served in the old building since Independence in 1947.
Modi said that every brick of the old building had witnessed India's journey of 75 years and that it was a very emotional moment to bid farewell to it. He also said that MPs will enter the new building with new hope and confidence to build a brighter future for India.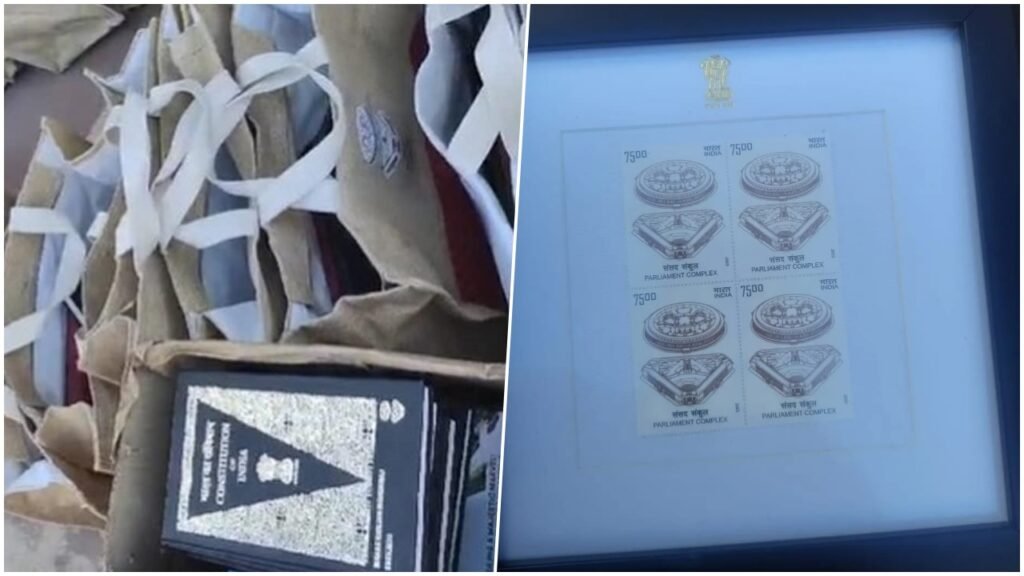 The special session of the Parliament, which began on Monday, will continue till Friday. The Rajya Sabha and the Lok Sabha will convene again on Tuesday afternoon in the new building after they were adjourned on Monday following a discussion on India's parliamentary journey. The Parliament will shift to the new building on Tuesday on the auspicious occasion of Ganesh Chaturthi.