AHMEDABAD: Former US Secretary of State Hillary Clinton said here on Sunday that the heatwave caused by climate change has become an additional challenge for women workers employed in the unorganized sector. She said that a 'Global Climate Resilience Fund' Will prove helpful in tackling this challenge. Hillary Clinton launched the first of its kind 'Climate Resilience Fund' on the first day of her two-day visit to Gujarat. announced.
'Self Empowered Women Association' in Ahmedabad. Addressing members of the (Services), Clinton said, "A group of concerned people 'Climate Resilience Fund' have come together to help launch what will be the first fund of its kind in the world."
Clinton founded the NGO SEWA' Said in the program organized on the occasion of the completion of 50 years, "You have overcome many obstacles, have broken many barriers. But, now you have an additional challenge and that challenge is the heat caused by climate change."
She said, "Whether you are in the construction sector or in the work of waste disposal or a farmer or a street vendor, the increasing heat will prove to be an additional challenge for you to earn a livelihood, which needs to be resolved. service' Will try to help you."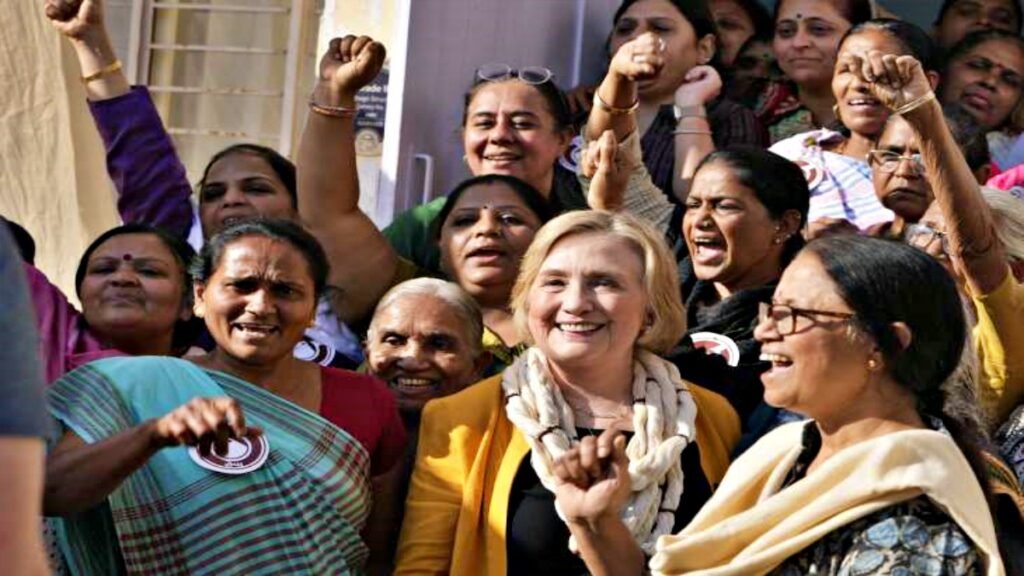 Clinton said she did a Had a discussion with director Rimaben Nanavati. Including a construction worker, a female worker in the garbage disposal area, and 'Seva' Other members shared their stories and experiences with the organization and how the organization helped them overcome obstacles.
Clinton said, "Your stories are stories of courage, determination, and inspiration. You have created new opportunities for yourself, for your families, and for your communities.