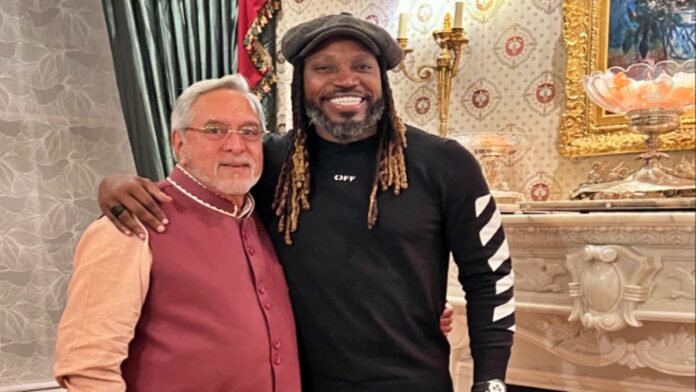 New Delhi: West Indies' stormy batsman Chris Gayle has been away from international cricket. He now appears in only a few franchise leagues. At the same time, now the picture of Chris Gayle is becoming quite viral on social media. In this picture, he is seen with businessman Vijay Mallya. Recently, Vijay Mallya shared the picture on his Twitter account.
Sharing a picture with Chris Gayle, Vijay Mallya, who has been declared a fugitive in India, wrote in its caption, 'Nice to meet my friend Universe Boss, Christopher Henry Gayle. We have had a super friendship ever since I took him to RCB. Most successful acquisition by any player to date.
Now, this picture of Chris Gayle and Vijay Mallya is becoming increasingly viral on social media. Many people are commenting on this picture. One user wrote, 'Take time out to meet the people of State Bank of India too.'
Let us tell you that Vijay Mallya is the owner of the IPL franchise Royal Challengers Bangalore. At the same time, Chris Gayle was seen playing for Royal Challengers Bangalore at the beginning of IPL. Then Mallya and Gayle became good friends.
At the beginning of IPL, whenever there was a party, Vijay Mallya used to be there. However, when the case against Vijay Mallya escalated and he had to leave India. Mallya has not returned since then.