New Delhi: Corona vaccine can be started for children in the country from the first week of December. There are 44 crore children under the age of 18 in the country, but first of all, the vaccination of about 60 million children will be started. For which the detailed plan is being prepared. First of all, the vaccine will be given to 6 crore children who have a major disease. For this, a certificate of illness has to be shown. Zykov D, Covaxin, Biological E, and Serum Institute's Covovax are in line for children's vaccines. But the plan is to introduce Zycov D and Covaxin to children in early December. According to the central government, the corona vaccine is being given to children in many countries, which they are keeping an eye on.
Let us tell you that at present the vaccine is being given to children in America, Denmark, Germany, Austria, Hungary, Italy, Spain, Sweden, Greece, Finland, Poland, UK, Switzerland, Israel, United Arab Emirates, Indonesia, Australia, and China. The central government is keeping an eye on the vaccination being done in these countries. From whom suggestions are also being taken for the vaccination of children.
Pfizer Vaccine to be given to 5-11-year-olds in America
Let us tell you that America's health officials have recently allowed children between 5 and 11 years of age to be given doses of Pfizer's anti-Covid-19 vaccine. The Food and Drug Administration (FDA) has already given permission to give vaccine doses to children between the ages of 5 and 11. This dose is one-third of the dose given to adults and adolescents. With this decision, for the first time in America, children under the age of 12 will be able to get anti-Covid-19 vaccines.
At the same time, in China, now children above three years of age will be vaccinated against Covid-19. In China, about 76 percent of the population has been fully vaccinated and the government is taking various strict steps to control the increasing cases of Covid. In recent days, local and provincial-level governments in at least five provinces have issued notices declaring that children between the ages of three and 11 will need to be vaccinated.
The government had said this about the vaccination of children
Earlier, the head of the Covid Task Force, V.K. Paul had said that the government would take a final decision on immunization of children and adolescents against the coronavirus based on the overall scientific rationale as well as the supply status of vaccines available to people below the age of 18 years.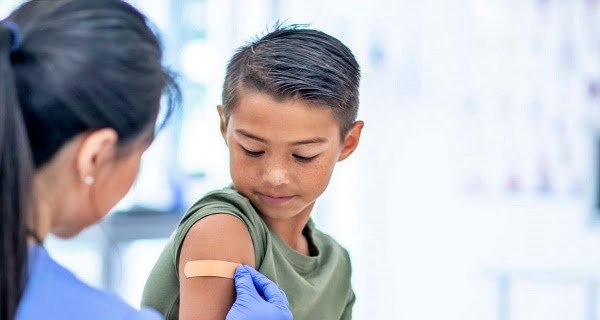 Zydus Cadila's indigenously developed Zycov-D vaccine is set to become the first injection-free anti-Covid vaccine to be used for people in the age group of 12 to 18 years in India. It has got Emergency Use Right (EUA).
At the same time, an expert panel of the Central Drugs Authority of India has recommended a EUA for Bharat Biotech's Covaxin for children and adolescents in the age group of 2-18 years, subject to certain conditions.