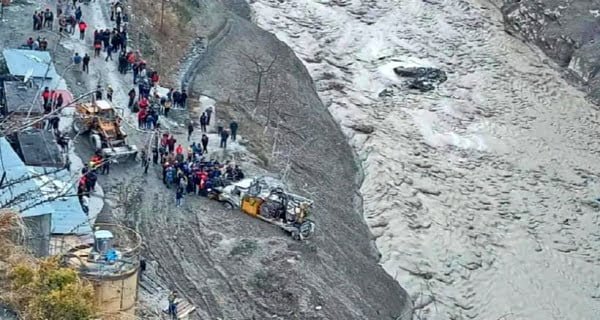 Chamoli: Chamoli disaster completed 14 days. So far, 62 bodies have been recovered, out of which 34 people have been identified. 28 dead bodies have not been identified. Their DNA samples have been taken. 142 people are missing right now. Twelve villages have also been affected by the disaster, in which 465 families have been affected. Traffic and electricity, alternate water arrangements have been restored everywhere. For traffic, trolleys have been set up at three places in Dhaniganga, Bhanguel, Juvagwad village, and Rani. So far 13 bodies have been recovered from the tunnel at the Tapovan site. An estimated 25 to 35 people are buried under the debris here.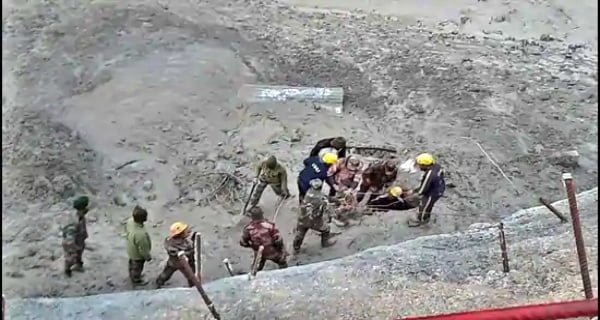 This tunnel of 180 meters was cleaned up to 145 meters. There are problems in operation due to continuous slug of debris and backflow. Pumps have been installed to drain the water from the tunnel. First water drainage is being done and then debris removal work is being done in the tunnel. Here, the employees of Hindustan Construction Company, who are doing excavation work in NDRF and Tunnel, are facing a lot of problems. On the other hand, work has also been started to remove the slugs filled in the desalting chamber adjacent to the tunnel. More than 100 people are feared buried in the desilting chamber, but debris is lying here for fifteen to twenty meters. The JCB machine cannot be put here until the debris dries up.
Teams of NDRF and SDRF are also running search operations along the banks of Dhauliganga. There is a possibility of dead bodies coming here. On the other hand, the state government is also constantly monitoring the lake in the area adjacent to Peng village on the top of Dhauliganga. Director GSI, two geologists from Wadia Institute, a scientist and two SDRF personnel were sent to the spot here on Friday through Air Force Chaupar. This team will inspect the lake on Saturday as well as study it.