New Delhi: This time the month of Chaitra Navratri and Ramadan will start on 22 March. For which the fasting and fasting people have started preparations. This year Chaitra Navratri is starting on 22nd March and Navratri will end on 30th March. At the same time, Ramadan will start on 22 or 23 March and will be completed on 22 April.
This year, after 110 years in Navratri, 16 special yogas and 11 yogas including 4 Sarvartha Siddhi, 4 Ravi Yoga, 2 Amrit Siddhi Yoga, and one Guru Pushp are being formed. It is considered very auspicious for the purchase of vehicles, houses, land, building, clothes, and jewelry. This time the mother is also coming aboard the boat. Which will be extremely fruitful. Navratri will also last for nine days. While in Shukla and Brahma Yoga, Ghat will be established along with the worship of Shailputri, the first form of the mother. This time the whole nine Navratras will be there. In this, the arrival of the mother will be on the boat and the departure will be on the doli. He told that this year's king will be Mercury and the minister will be Venus.
The longest fast will be 13 hours and 50 minutes
Compared to last year in the month of Ramadan, this time the period of long fasting will decrease, and this decrease is happening year by year. This time the fast will be one hour short, this time the longest fast of Muqaddas Ramzan will be of 13 hours and 50 minutes. Whereas last year the fasting was of 14 hours 52 minutes. At present, fasting people are eagerly waiting for Ramadan and preparations for Ramadan have also started in Muslim areas. Please tell us that the month of Ramadan is considered the most sacred in the Muslim community. In the month of Ramadan, Muslims keep fast and worship. If the moon is sighted on the fixed date, then the month of Ramadan will start on March 22. After this, India's era will start in homes in mosques.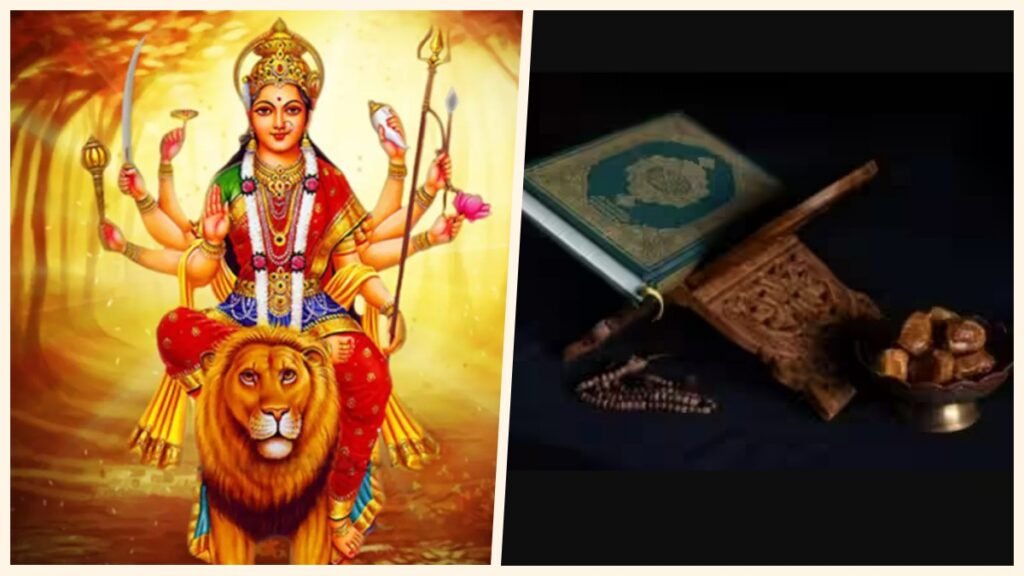 Ask for forgiveness of sins by praying more and more
The time duration of each day is decided according to the moon. There is a difference in time in Ramadan. Due to this the fasting time will be less this year. Last year, the month of Ramadan started in April and ended on May 3. This time the month of Ramadan Mubarak will start on 22 or 23 March. Naib Shahar Imam Mufti Fahd Ali says that if the moon is sighted, the first fast will be on March 22. This time there will be a difference in the timing of fasting as compared to last year.