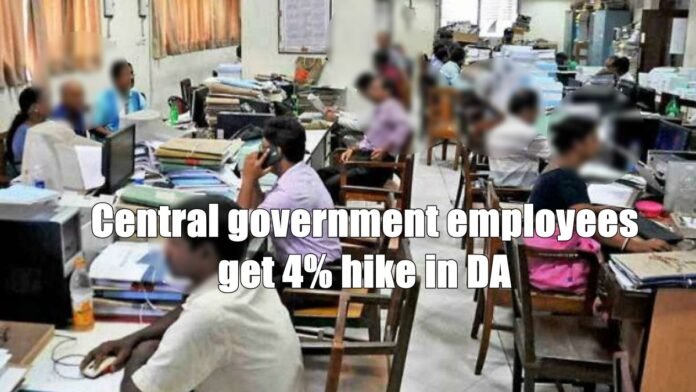 New Delhi: The Union Cabinet, on Wednesday (October 18) approved a 4% increase in dearness allowance (DA) for central government employees and pensioners. The new DA rate will be effective from July 1, 2023, and will also entail arrears for four months. The DA, which is a cost of living adjustment allowance, will now be 46%, up from 42%. This decision will benefit about one crore central government employees and pensioners, who will see a significant increase in their salary and pension.
The DA is revised twice a year, based on the Consumer Price Index (CPI). The government had announced a 4% hike in DA on March 24, 2023, which was applicable from January 1, 2023. The DA is calculated as a percentage of the basic salary of the employees. For example, if an employee's basic salary is Rs 50,000, then a 4% increase in DA will mean an additional Rs 2,000 per month.
The Cabinet also announced a Diwali bonus for railway employees, who will get 75 days' salary as a bonus. This will benefit about 11.5 lakh non-gazeted railway employees. The bonus is given to motivate and reward the railway employees for their performance and productivity.
In another decision, the Cabinet approved an increase in the minimum support price (MSP) for six rabi crops for the 2023-24 crop year. The MSP is the minimum price at which the government buys crops from farmers to ensure them a fair income. The MSP for wheat, barley, gram, masoor (lentil), rapeseed mustard, and safflower has been increased by Rs 20 to Rs 400 per quintal. This will have a positive impact on the income of farmers and encourage them to grow more rabi crops.