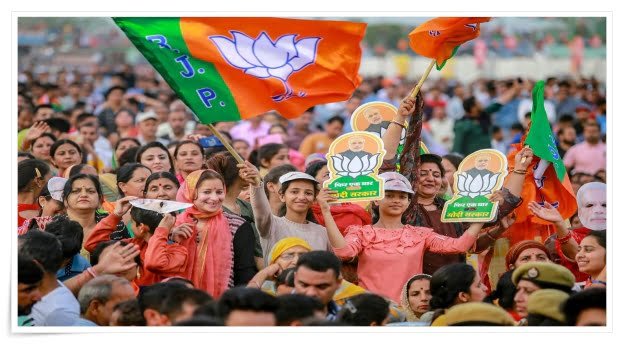 New Delhi: The Central Government on Thursday allowed political meetings with certain conditions in the Bihar assembly elections and by-elections in various states. According to the government, a maximum of 200 people can gather in a closed campus or auditorium. Whereas the number will be decided according to its area in the open space. In this regard, Union Home Secretary Ajay Kumar Bhalla issued the order on September 30, making minor changes in the guidelines issued. In the previous order, political meetings were approved from October 15. However, all the meetings can be held outside the Containment Zone.
Union Home Secretary said
As per the order issued by the Union Home Secretary Bhalla, in the exercise of the powers conferred under Section 10 (2) (1) of the Disaster Management Act 2005, it has been decided that the concerned State Governments will take 100 people on a date before October 15, 2020. By following the conditions with more people than the current limit, can allow political meetings outside the Containment Zone in those Assembly or Lok Sabha areas where elections are to be held. According to the conditions, only half the people of the capacity of the auditorium will be allowed to hold meetings in closed campuses, while the maximum limit will be 200 people. It will be mandatory to wear masks, maintain social distance, provision of thermal scanning, and use of hand sanitizer.
These rules will be for open spaces
According to the Union Home Secretary Bhalla, meetings can be held in open spaces, given the area of ​​the ground and the protocol related to Covid-19 will have to be strictly followed. The Home Secretary said in his order that the governments of states and union territories will issue detailed SOPs for the regulation of such political meetings and strictly implement them. Let us tell you that elections in three phases in Bihar will start from October 27. Apart from this, by-elections will be held in one Lok Sabha constituency and 56 assembly seats in various states.