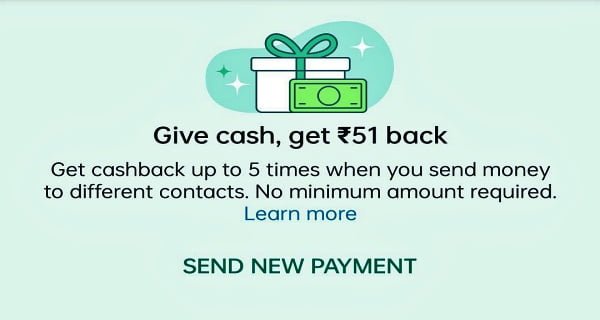 New Delhi: There is great news for WhatsApp users. Cashback of Rs 51 is being given by WhatsApp to those who transfer money from its platform. Although this offer has not been opened to everyone at the moment, only Android beta testers are able to take advantage of it. But it is understood that soon everyone will be able to take advantage of it.
A banner has been used to promote this offer in Android Vita version 2.21.20.3. The banner reads 'Give cash, get ₹51 back'. Means give cash and get Rs 51 back. According to a report by Business Insider, WhatsApp users are being given a cashback of Rs 51 for sending money to different contacts. The report further states that users can get a cashback of Rs 51 every time they make five payments. In this way, a user can take cashback of Rs.255.
You can also become a WhatsApp beta user
This feature has been rolled out for beta app users only, so it will not be visible to common users yet. But let us tell you that this feature is a banner above the chat list which tells the users about the offer. To enroll for WhatsApp beta, open Google Play and search WhatsApp > Scroll down to 'Become beta tester' panel > Tap on 'I'm in' > Select 'Join' > Then you will get beta in a few hours You will get an update to become a user.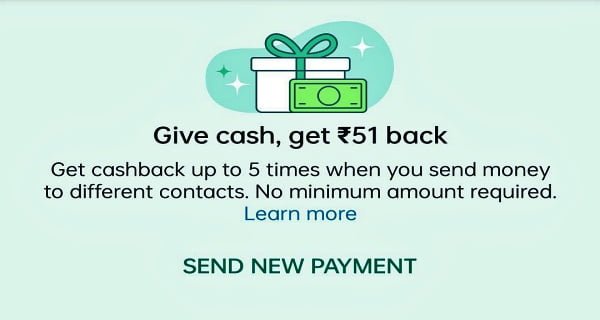 WhatsApp Pay was launched in India in 2018 as part of a trial run. The service was officially launched to the public last year after getting approval from the National Payments Corporation of India (NPCI). It provides real-time payment services with more than 227 banks.