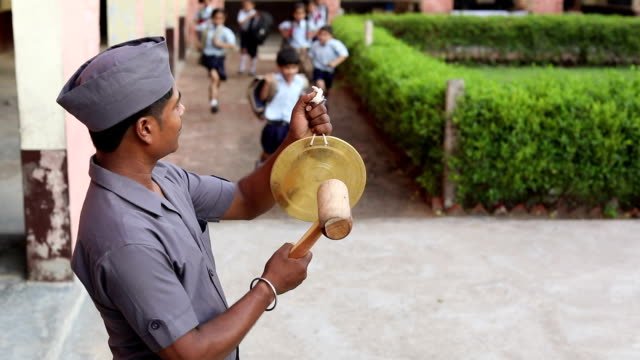 Bhopal: In Madhya Pradesh, along with online studies, the School Education Department has prepared to provide a school environment in the homes. Now the bell will ring like a house to house. Teachers will take students' classes after ringing the bell. The School Education Department is now going to start a scheme named "Hamara Ghar Hamara Vidyalaya". Under the scheme, school students will be given a school-like atmosphere at home.
In schools, the way school children and girls used to go to their classrooms when they rang the school bell. In the same way, now from July 6, the "Hamara Ghar Hamara Vidyalaya" scheme is going to be started, under which teachers will start the classroom by ringing the bell. One-hour classes will be held from 10 am to 1 pm subject time. Children's holiday will be declared after 1 pm. For our students from the first to the eighth class, under our school, now the teachers will make the students prepare for the subject time. For education and other activities, the school education department has prepared a time table. The school will be organized for school students from Monday to Friday according to the subject and on Saturday for fun.
Teachers will discuss at least 5 students every day on mobile
Under Hamara Ghar Hamara Vidyalaya Scheme, teachers will discuss 5 children on mobile every day. They will know their problems regarding studies and will try to solve the problems. In addition to discussing on mobile, at least 5 students will go home and contact parents daily and take feedback of studies. Along with this, the school students will also assess the level of education of the students.
School Education Department is experimenting after lockdown
Schools have been closed since the first phase of lockdown. Due to the closure of the school, the School Education Department has started online classes. Somewhere classes are being conducted through Doordarshan and somewhere the students are being educated through DIGI-LEP. Efforts are being made to complete the syllabus through online classes. At the same time, the syllabus is also being sent to students on WhatsApp. However, due to more online classes, the school education department had banned the pre-primary and online classes from first to fifth a few days ago. Our house has started our school scheme for students from first to eighth grade.