Lucknow: Three people have died after a residential building collapsed on Wazir Hasanganj Road in Lucknow, Uttar Pradesh. DGP, DS Chauhan informed that five people are still trapped under the debris and they are being supplied with proper oxygen. They are in the same room. We are in touch with two people. No one has been arrested yet. A proper investigation will be done.
So far 14 people have been rescued from the collapse of a residential building on Wazir Hasanganj Road in Lucknow. Five people are trapped in the debris. So far there is news of the death of three people. The matter is under investigation. No arrest has been made in this case so far. CM Yogi Adityanath has instructed the district administration to run the rescue operation.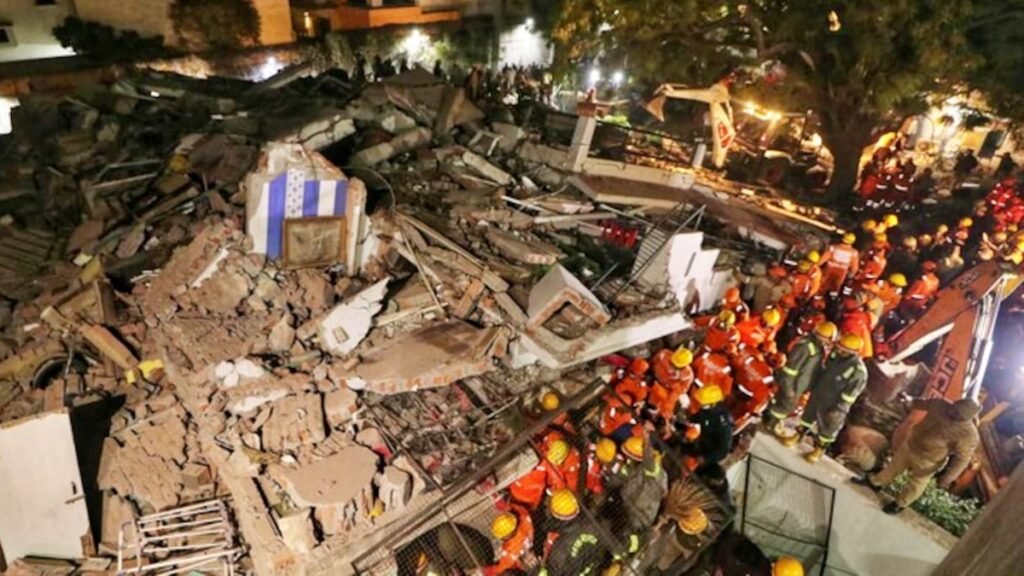 In this case, DGP of Lucknow D.S. Chouhan said, "Eight families were inside the building when it collapsed. 5 people have been evacuated safely. He was in shock and was sent to the hospital. The situation points to a natural disaster. The rescue operation is going on on a war footing. The CM is monitoring the situation." An earthquake measuring 5.5 on the Richter scale was felt in Lucknow and the building is on the banks of a river, he said. 8 teams of SDRF and 4 teams of NDRF are present here.