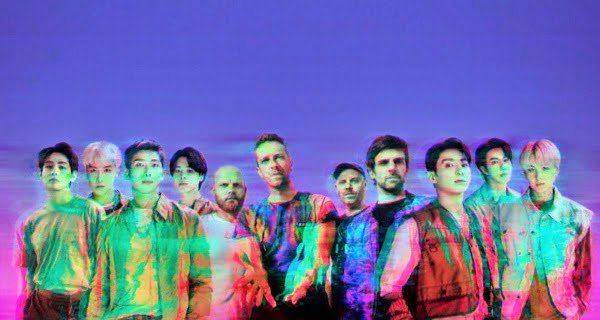 The wait was over and the track 'My Universe' from British band Coldplay and South Korean music band BTS was released on YouTube. As soon as it is released, this track has been covered on social media. The news of working with both the music groups was coming for a long time. Both the groups had given information about their partnership on 13 September itself.
The duo of BTS and Coldplay have made a great track in the bilingual song 'My Universe'. BTS's lyrics and Coldplay's romantic style have made this song spectacular.
ARMYs and Coldplay fans are praising this song fiercely on social media. One user wrote, 'The rap in My Universe Song is amazing. I am very happy with the collaboration of Coldplay and BTS. One wrote 'Masterpiece! It is heart-touching and comforting. Let's take a look at the reaction of the fans-
Let us tell you that both Coldplay and BTS had given information about this collaboration on social media. Sharing the cover page of the song, Coldplay wrote that 'My Universe will release on 24th September'. RM, Jin, Jimin, Suga, J-Hope, Jangkook, and V joined hands with ED Sheeran for the latest track 'Permission to Dance'. Let us tell you that Coldplay is a famous band, ever since the talk of coming to a song with BTS came out, the fans were excited.