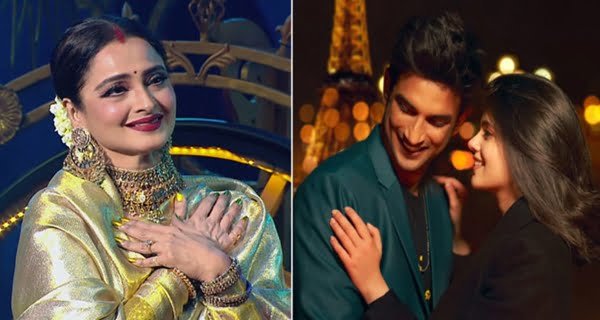 Mumbai: Bollywood actor Sushant Singh Rajput is no longer in this world. His last film Dil Bechara is scheduled to be released on July 24 on the OTT platform. The trailer of this film was released on 6 July. Sushant's last film trailer is very much liked by the people. Recently, Bollywood actress Rekha has praised Sushant Singh Rajput's film trailer.
Rekha has praised the trailer of Dil Bechara, posting on her social media. He said, "Great movie trailer, I am sure the film will be his masterpiece too."
The trailer of Sushant Singh Rajput's Dil Bechara has created a world record as soon as it is released. The Dil Bechara trailer has been liked by 7. 5 million people so far. A dialogue of Sushant is very much liked in the trailer. Sushant says, "We cannot disguise when to take birth and when to die, but how can we live life? We can dissuade it."
'Dil Bechara' is directed by Rajput's friend and casting director Mukesh Chhabra. Dil Poor is releasing on July 24 on Disney + Hotstar. In this film, apart from Sanjana Sanghi, Saif Ali Khan will also be seen with Sushant. The film is a Hindi remake of the Hollywood film 'Fault in Our Stars' released in 2014. Sushant's fans are eagerly waiting for this film.