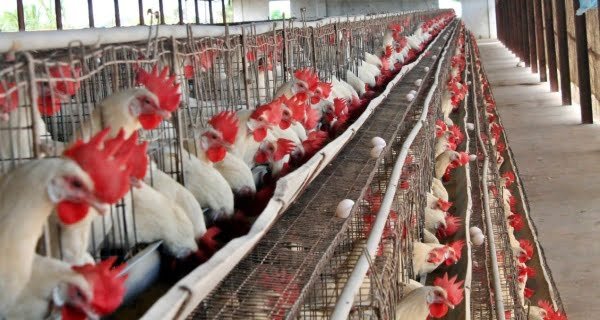 New Delhi: The Center said on Saturday that bird flu has been confirmed in poultry birds in nine districts of Maharashtra and a campaign to kill poultry birds in each district of Madhya Pradesh and Chhattisgarh It's going on.
The government said that apart from poultry birds, the infection has been confirmed in Uttarakhand, Gujarat, and Uttar Pradesh in crow and pigeon, brown fish owl, and cranes in Delhi. However, the Central Government requested to reconsider its decision to ban the sale of poultry products and allow the sale of poultry products from non-infected areas/states.
Bird flu or avian influenza has spread in India, especially during winter from September to March. It is an animal disease. The Ministry of Fisheries, Animal Husbandry and Dairy releasing the latest data on bird flu status said that till Saturday, bird flu has been confirmed in Latur, Parbhani, Nanded, Pune, Solapur, Yavatmal, Ahmednagar, Beed, and Raigad districts of Maharashtra. He said that according to the report of the Central Poultry Development Organization of Mumbai, poultry deaths were generally found on the farm.
These samples have been sent to the designated laboratory for examination. Apart from this, he said that bird flu has been confirmed in Chhattarpur district of Madhya Pradesh, Surat, Navsari, and Narmada districts of Gujarat, Dehradun district of Uttarakhand, and crows in Kanpur, Uttar Pradesh.
Additionally, pigeons and brown fish owls in Najafgarh in Delhi and avian influenza were found in cranes in Rohini.
The ministry said that the work of killing poultry birds is going on in Balod, Chhattisgarh. Rapid action teams have also been deployed in Madhya Pradesh. Chickens are being killed in the Harda district. The government said that central teams formed to monitor the situation in the affected areas of the country are visiting the affected sites and studying things.