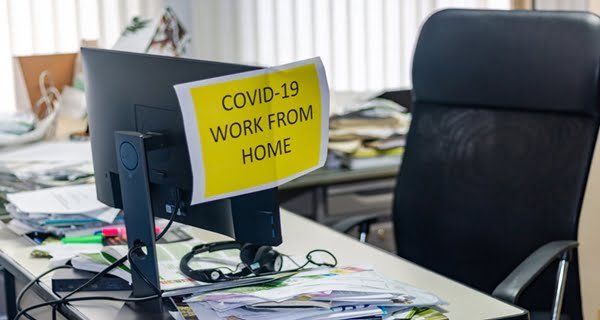 NEW DELHI: Big news has come for those working in IT company. Telecom department has given permission to the IT and ITES industry to work from home till December this year. The government of India had given permission to employees of IT companies to work from home till July, in view of the danger of Coronavirus Pandemic. But it has now been extended till December. The telecom department tweeted this information late at night. DoT stated that currently, around 85 percent of IT employees are working from home. Only the people doing important work are going to the office.
Government's decision regarding Work from Home – The government has said that it has been decided to extend this exemption till December 31, 2020 in view of concerns related to corona virus. The industry has expressed happiness over this decision of the government.
Wipro chairman tweeted – Rishad Premji, chairman of the country's giant Wipro, tweeted, thanks to the excellent support of the government. From the very first day, the government has supported new ways of working. This has helped in increasing our standing and responsiveness in the world.
In April, 90% of employees worked from home – according to data released in April by the National Association of Software and Service Companies (Nasscom), several major Indian IT companies, including Tata Consultancy Services Limited, Wipro Limited and Infosys Limited, accounted for 90% of their employees. Was given the facility to work from home. NASSCOM President Debjani Ghosh thanked DOT and Telecom and IT Minister Ravi Shankar Prasad for their "strong support for Indian IT".
This model can be applied even further – he said that it will ensure the safety of the employees and will increase the talent of the sector in the tier-to-three cities. The trend of working from home is likely to continue even after the epidemic ends as many companies see it as a cost-effective future model. In this model, less space is required for the office.