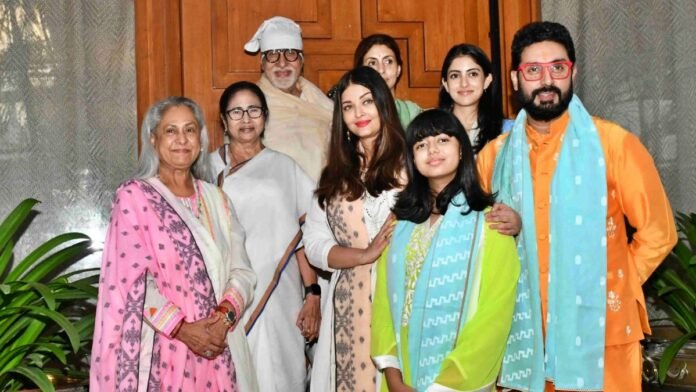 Mumbai: West Bengal Chief Minister and Trinamool Congress leader Mamata Banerjee has expressed her wish to confer Bharat Ratna, the highest civilian honor of the country, to Bollywood superstar Amitabh Bachchan. Banerjee, who arrived in Mumbai to attend the two-day meeting of the opposition alliance 'India' on Thursday, visited Bachchan and his family at their residence on Wednesday.
After meeting with the Bachchan family, CM Mamata Banerjee told the media that she had invited them to Durga Puja. She also said that she had invited Amitabh Bachchan, Shahrukh Khan, Salman Khan, Anil Kapoor, and other Bollywood stars to the Kolkata International Festival.
'Bachchan family is India's pride
She also said that she had tied Rakhi to Amitabh Bachchan and reminisced about the old days with him. She said that his career started in Kolkata and he is a legend of Indian cinema. She said that the Bachchan family is India's pride and she respects him a lot. She said that if she had the power, she would have given Bharat Ratna to Amitabh Bachchan in a heartbeat.
When asked by the media about who would be the Prime Ministerial face of the India Alliance, she avoided the question and said 'The face of the PM will be India.' She said that there was no discussion about any individual as the PM candidate and it was not important for them. She said that their priority was to save India from the current situation.
She also criticized the central government's decision to reduce the price of LPG cylinders by Rs 200 and said that it was a gimmick before the elections. She said that the price of the cylinders was increased so much earlier and now it was reduced by a meager amount. She said that it seemed like a bargain sale where prices go down when elections are near. She said that they first increase the price and then reduce it during election time.