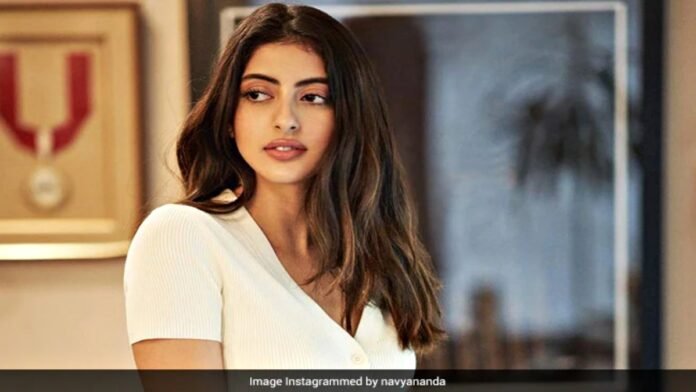 Mumbai: Navya Naveli Nanda, granddaughter of veteran actor Amitabh Bachchan, has said that she will not be a part of any film. Then he said that 'She is not very good at acting and she is not very interested in acting.' She also revealed that till now she has not received any offer to act in films. She said that his interest is in business and he was never interested in acting.
Navya is an entrepreneur by profession. In a conversation with Brute India, Navya talked about why she didn't choose acting as her profession like her maternal uncle, Abhishek Bachchan, and grandmother Jaya Bachchan and said, I think we should work there. In which we are fully interested or should not be done. He further added that he has never been interested in acting in films and said, "If you are 100 percent passionate about it, then you should do it. It's not something I'm passionate about. I feel that I am doing what I love to do.
She further revealed that she hasn't got any film offers yet and said, "No, I don't know why people think that I have got film offers. Navya is the daughter of Amitabh Bachchan and Jaya Bachchan's daughter Shweta Bachchan. Shweta married businessman Nikhil Nanda in 1997. Both gave birth to daughter Navya in 1997 and brother Agastya Nanda in 2000. Navya's maternal uncle is actor Abhishek Bachchan.
In an interview, Navya said, "I enjoy dancing and things like that but it's not something I would take it seriously and do as a career. I have always been more inclined towards business. Both my maternal grandmother and my maternal aunt were working women. He was also involved in the family business in some capacity. That was always a world that excited me immensely. I want to carry forward the legacy that my father is doing and support my father and everything he does.