New Delhi: The Amarnath Yatra, which started on July 1, has been stopped for the time being due to bad weather. Devotees will be allowed to go ahead only after the weather is fine. Due to bad weather, the pilgrimage to Shri Amreshwar Dham in Baltal and Nunwan has been stopped today. Due to bad weather, no pilgrim has been allowed to go to the holy cave. According to the officials of the Shri Amarnath Shrine Board, only after the weather clears up, the pilgrims will be allowed to proceed for the pilgrimage.
On Thursday, 17202 devotees visited Baba Barfani. At the same time, since the beginning of the journey, a total of 84768 devotees have attended the court. On July 1, the first batch of more than 3400 pilgrims was flagged off. Please tell me that this journey will last for 62 days. Army personnel are leaving no stone unturned to keep the security system alert regarding the Amarnath Yatra through drones, dog squads, and surveillance searches on every spot. Please tell that last time 3.60 lakh devotees had come for darshan. At the same time, it is expected that this figure can go beyond 6 lakhs.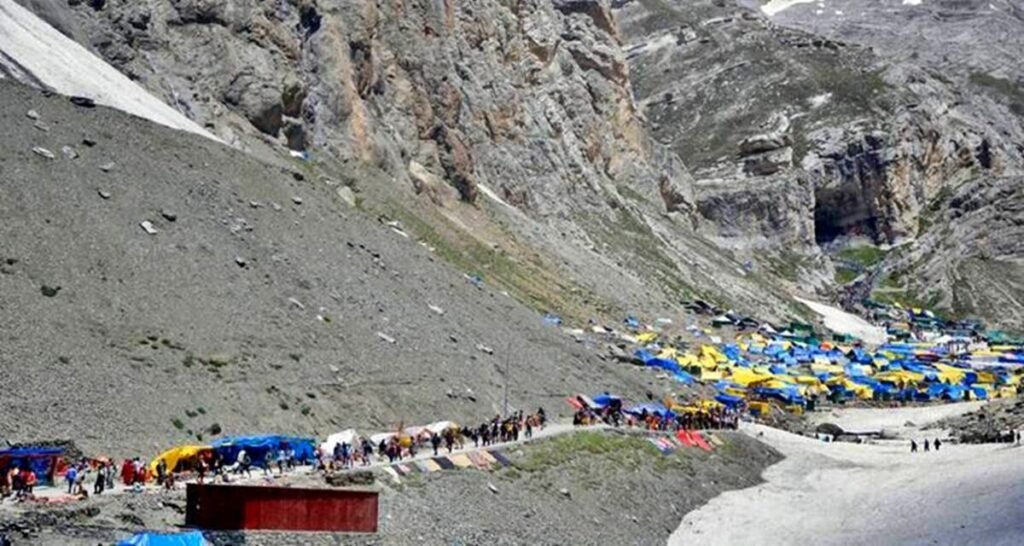 The Amarnath Yatra is a pilgrimage on routes connecting the traditional 48 km long Nunwan Pahalgam route in Anantnag district and the 14 km shorter but steep Baltal route in Ganderbal district. The annual pilgrimage, considered sacred in Hinduism, is located amidst the Himalayas to the 3,880-metre-high holy Amarnath cave shrine in south Kashmir. Amarnath is considered one of the most sacred pilgrimage centers of Lord Shiva.