Srinagar: Two more people died on Sunday during the Amarnath Yatra climb, taking the death toll to 27 so far. At the same time, eight Central Reserve Police Force (CRPF) personnel, who were going to offer prayers at the cave temple, were injured in a road accident in Ganderbal district of Jammu and Kashmir. The officials informed me about this.
Urmilaben Modi (53) died after being hit by a falling stone at the bottom of the cave shrine of Amarnath on Saturday, the official said. He said that two personnel of the mountain rescue team and other devotees were also injured in the incident.
In another incident, an elderly Meghnath (65), a resident of Chhattisgarh, was found unconscious on the Pahalgam road leading to the temple on Sunday, the official said. He was taken to the hospital, where doctors declared him brought dead.
Eight jawans were injured when a CRPF vehicle en route to the Amarnath shrine from Baltal Marg fell into Sindh Nallah in Ganderbal, he said. The injured were pulled out and taken to Baltal Base Camp Hospital, he said.
The death toll of Amarnath Yatra pilgrims in the last ten years is not readily available, but some reports indicate that 24 pilgrims died in 2023, 41 pilgrims died in 2022, 10 pilgrims died in 2019, and 11 pilgrims died in 2018. The total number of deaths in the last ten years is estimated to be more than 200.
The most common cause of death among pilgrims is cardiac arrest triggered by lower oxygen concentration at high altitudes. Other causes include road accidents, landslides, cloudbursts, and hypothermia15.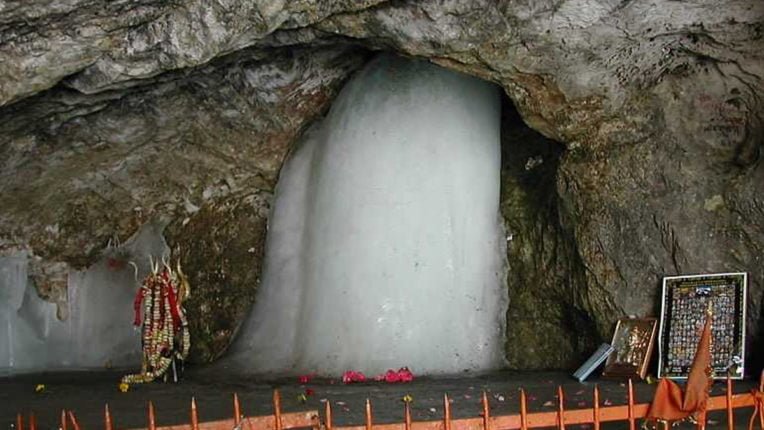 Some of the measures that can be taken to prevent or reduce the deaths are:
Medical check-ups before and during the yatra to ensure the fitness and health of the pilgrims6.
Oxygen cylinders, portable oxygen concentrators, and oxygen masks provide oxygen support to the pilgrims at high altitudes6.
Weather forecasting and early warning systems to alert the pilgrims and authorities about any adverse weather conditions that may cause landslides or cloudbursts3.
Road safety measures such as speed limits, traffic regulations, vehicle inspections, and emergency services to prevent or minimize road accidents4.
Warm clothing, blankets, and heaters to protect the pilgrims from hypothermia and frostbite3.