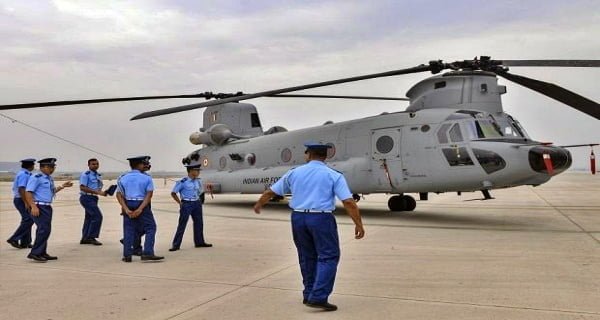 New Delhi: An alert has been issued by the India Meteorological Department (IMD) that the low-pressure area in the Bay of Bengal is now becoming serious. Gradually, it is taking the form of a cyclone (Cyclone Yaas). This cyclone has been named 'Yaas' and it will cross West Bengal and Odisha coasts (West Bengal and Odisha) on 26 May.
On the evening of 26 May, the 'Yaas' cyclone is forecast to cross the coastal areas of North Odisha and West Bengal. When this cyclone hits Indian coastal locations, the wind speed can be 155 to 165 km / h. Along with this, there will be heavy rains, especially in the coastal areas of North Odisha and West Bengal. The sea area will be disturbed on 26 May. The Indian Meteorological Department has said that shipping or fishing operations should be stopped during this period. Ports and industry need to be regulated.
'Yaas' can harm
The Meteorological Department has warned that structural damage may occur due to strong wind. Light and weak houses, telephone or electric poles, and tree plants may suffer damage. There is also a possibility of a wave in the oceans. A wave of 2 to 3 meters high can rise in Balasore and Bhadrak in Odisha and a wave of 3 to 4 meters high is expected in the coastal areas of West Bengal.
The effect will be seen in these states
This cyclone will have the highest impact in Odisha and West Bengal. After this, Cyclone Yaas will move towards Jharkhand. Wind speeds in the southeastern districts of Jharkhand can range from 60 to 70 km per hour. It is also expected to rain heavily here. Apart from this, the effect of the cyclone will also be seen in Bihar. It is also expected to rain in the southern part of Bihar. Wind speed is expected to reach 100 to 120 km per hour in interior Odisha by midnight on May 26 and when it reaches Jharkhand on the morning of May 27, the wind speed can be as high as 50 to 60 km per hour. The Indian Meteorological Department has appealed to the general public to listen to their information carefully and not rely on misleading facts. The IMD has also appealed that the public should cooperate in the steps that are being taken at the government level. If someone is living in unsafe places, then they should go to safe places in time.
The Air Force has a tight waist
21 Ton Relife equipment, 334 NDRF personnel from Patna and Benaras were transported from Kolkata and Arakkonam to Port Blair on Sunday through 5 C-130 aircraft of the Indian Air Force. Even before Hurricane Yas reached, the Air Force started its operation on May 21. A total of 606 NDRF personnel and 57 tons of goods have been transported to the coastal areas of Bengal and Orissa for relief after the storm. , Four An-32 and two Dornier transporter aircraft are ready. Additionally, eleven Mi-17 V5s, two Chetaks, three Cheetahs, two ALH Dhruvs, and seven Mi-17 helicopters have been put on alert to deal with any eventuality.