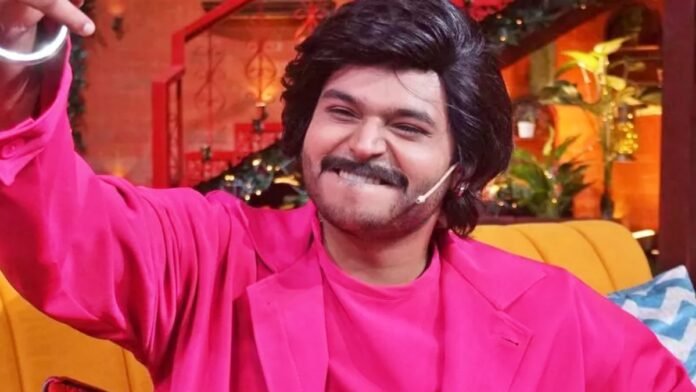 Mumbai: 'The Kapil Sharma Show' has been entertaining people for many years. Meanwhile, the comedians were evicted from the show, so many people made it to the show. When the new season of the show came in September last year, Krishna Abhishek did not enter the show. Although he was seen in the promo of the show. He shot several promos for the new season of the show. But as soon as the show was about to start, he opted out of the show. When the question arose, Krishna called the fee an issue. He said that there was no talk between the makers and him about the money.
At the same time, Kapil Sharma's friend Chandan Prabhakar also left the show midway as he had signed a new film. Now another artist has said goodbye to the show. ETimes has quoted sources as saying that comedian Siddharth Sagar has left the show. Siddharth has been entertaining the audience with his different characters like Selfie Mausi, Ustad Gharchordas, Ranveer Singh, and Sagar Pagletu in 'The Kapil Sharma Show'.
Tussle over fees
Behind this decision of Siddharth Sagar, there is a rift with the producers of the show regarding the fees. Siddharth wanted an increase in his fees, but the makers were not ready to increase his remuneration. That's why he has decided to leave the show. Siddharth, who shifted to Mumbai for the shooting of 'The Kapil Sharma Show', has gone back to his home in Delhi. The expectations of his return to the show are very low.
According to the report, when Siddharth Sagar was talked to, he refused to comment on it. He said that there is no such thing. Right now he cannot say anything about it because he is talking to the producers. Siddharth is not the only one who has left the show. Before him, Krishna Abhishek, Bharti Singh, Chandan Prabhakar, Sunil Grover, Ali Asgar, and Upasana Singh have said goodbye to The Kapil Sharma Show.