Mumbai: Well-known industrialist Gautam Adani's group from the Port to the Energy sector has become the third group in the country to achieve a market capitalization of more than $ 100 billion. The market capitalization of four of the group's six listed companies hit an all-time high on Tuesday. According to the data available in the stock market, the total market capitalization of the six listed companies of Adani Group reached Rs 7.84 lakh crore or $ 106.8 billion after the close of business on Tuesday.
Tata group and Reliance Industries Ltd. The Adani Group is the third Indian group after which its market capitalization has crossed $ 100 billion. Gautam Adani has achieved the status of a veteran industrialist in two decades after starting work as a commodity trader in the 1980s. Today their business spans from mines, ports and power plants to airports, data centers, city gas and defense sectors. In the last two years, their group has been able to control seven airports and about one-third of the country's air traffic. At the same time, renewable energy has gone ahead in capacity growth and has jointly won the contract for the development of the port terminal in Sri Lanka.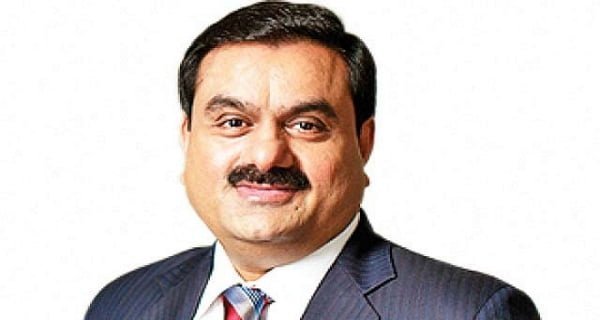 As per BSE data, Adani Enterprises stock surged 7.67 percent to close at a record Rs 1,225.55 per equity on Tuesday. At the same time, the share of Adani Total Gas had gone up to Rs 1,248 at one time. But later it closed at Rs 1,204.35 per equity. At the same time, Adani had jumped 5 per cent to Rs 1,147 during the transmission business and finally closed at Rs 1,109.90 per equity.
Adani Ports jumped 12.84 percent to close at a record Rs 837.45 per equity. Adani Power gained 5 per cent to Rs 98.40 and Adani Green Energy gained 2.2 per cent to close at Rs 1,194.55 per equity. Barring Adani Green and Adani Power, the shares of other listed companies of the group closed at a record high. The current market capitalization of the Tata group is around $ 242 billion while that of Reliance Industries is $ 171 billion.