New Delhi: This year due to the Coronavirus epidemic, Bappa will appear online during the Ganpati festival. Most of the Puja pandals have made arrangements for online viewing and worship of Ganapati through Zoom, Facebook, and Google. Not only this, in most places Ganapati will remain for one and a half days instead of ten. The Ganpati festival, one of the biggest festivals in Maharashtra, is also celebrated with pomp in the national capital region. During this ten-day festival beginning on Ganesh Chaturthi, people celebrate this festival with great pomp by establishing Ganapati in homes, temples, or pandals.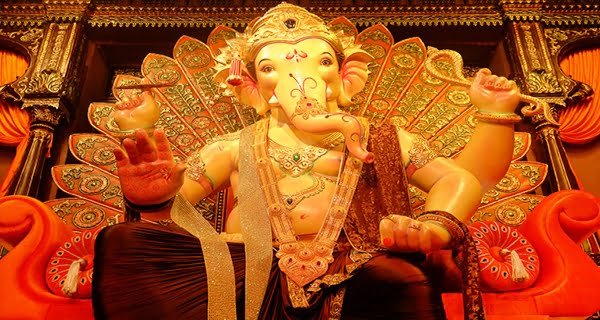 This time the festival is from 22 August and the organizers are usually busy arranging the decorations, programs, pandals and are working to ensure the safety of the people in the wake of the coronavirus epidemic. Marathi Mitra Mandal of Alaknanda, one of the oldest Puran mandals in Delhi, has arranged aarti and darshan through Facebook Live. Committee member Nivedita Pandey told the language, "For the first time in the last 35 years we are bringing Bappa for one and a half days only. It is difficult to organize ceremonies in the Corona period, but breaking tradition is bad. "
The popular public festival committee in Delhi's political circles, along with Delhi Tourism, organizes the event at Mavalankar Hall, Kamani Auditorium, or Delhi Haat, but for the first time in 25 years, the statue will be installed at a member's house. "We have decided to replace one member's house in Karol Bagh where visitors will not be able to come," said Nina Hezeb, the executive chairman of the committee. In the evening there will be aarti and darshan on the zoom and immersion the next day. " This is the 28th year of the Public Ganeshotsav Samiti in Gurugram and their celebrations will be long, as it is also the year of the centenary death anniversary of the founder of the festival, Lokmanya Tilak.
Jeevan Talegaonkar of the organizing committee said, "We will do all the programs online for a week. We have not even disclosed the place where the statue will be installed. "The artists will send their recordings to us which we will broadcast, or live if there is a solo performance." One day a lecture is also placed on Tilak. " Ganapati will come for five days in Maharashtra Sadan and no procession will be taken out. Maharashtra House liaison officer Pramod Kolapte said, "The statue will also be two feet. Aarti will be done in the morning and evening. The number of visitors will be limited. Hand sanitizer will be placed at the entrance, the temperature will be checked. " Ganesh Seva Mandal in Laxmi Nagar is famous for the decoration of its pandals, but this time the program will be absolutely simplistic. Mahendra Laddha, the founding chairman of the committee said, "We have kept half an hour to visit the Lovely Public School and a maximum of 20 people will be able to attend each slot."