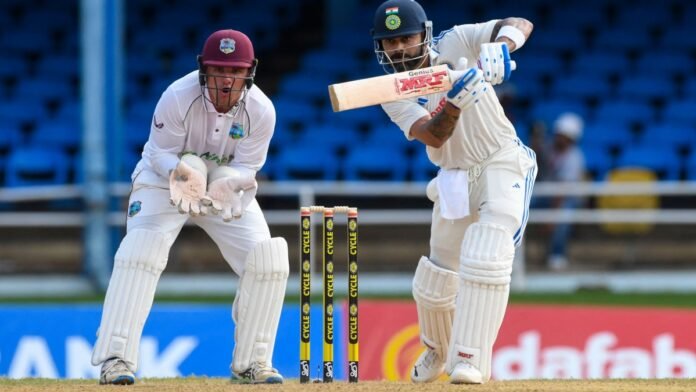 New Delhi: Virat Kohli's 500 international matches have been completed. He has also made a place in the special club of a few players who have done so. The second Test between India and West Indies started in Port of Spain on Thursday. At the end of the first day's play, Team India scored 288 runs for 4 wickets. Kohli is at the crease after scoring 87 runs. He is just 13 runs away from his 76th international century. With this, he has reached number four in terms of making the most international runs outside the house. He left behind former Australia legend Ricky Ponting.
34-year-old Virat Kohli has made a special record after scoring a half-century in the second Test. He has become the first player to score 50 or more in the 500th International match. Earlier, 9 players who reached 500 international matches could not do so. Former Sri Lankan captain Kumar Sangakkara scored the highest 48 runs. From India, Sachin Tendulkar scored 35 in his 500th match, MS Dhoni scored 32 not out, and former captain Rahul Dravid scored 2 runs.
14400 runs outside the house too
14400 runs have been completed in international cricket outside Virat Kohli's house. He has reached number four in terms of scoring the most runs. He left behind former Australian captain Ricky Ponting. Kohli has scored 14409 runs in 332 innings. Has scored 40 centuries and 80 half-centuries. On the other hand, Ponting has scored 14366 runs with the help of 35 centuries and 76 half-centuries. The record for scoring the most runs on foreign soil is in the name of former Indian legend Sachin Tendulkar. He has scored 20165 runs in 469 innings with the help of 58 centuries and 94 half-centuries.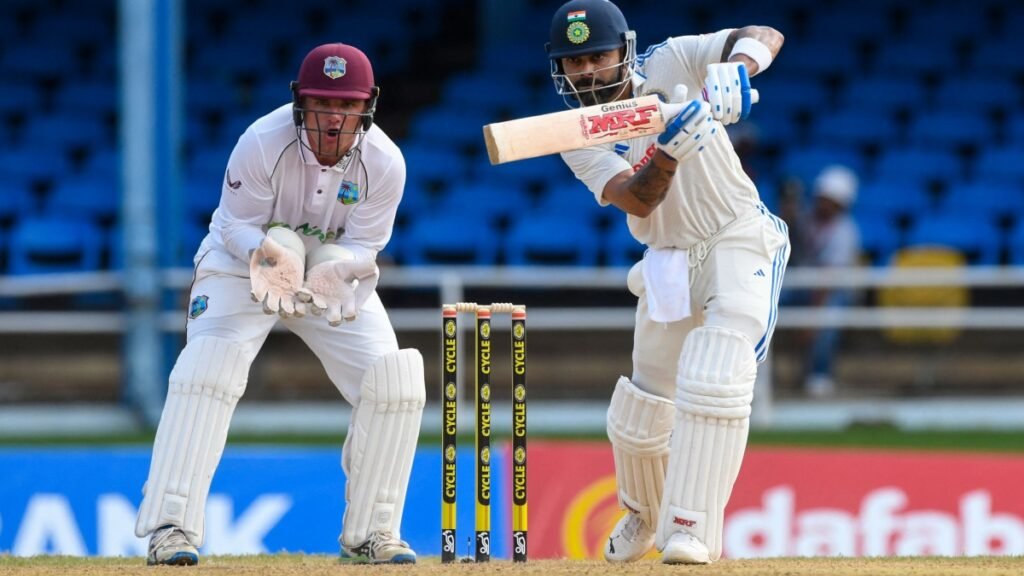 Virat Kohli has scored 75 centuries in international cricket. He is second in terms of most centuries. Today he can hit the 76th century. Former captain Kohli has scored 28 in Tests, 46 in ODIs, and one century in T20 International.