Jammu: So far more than 33,000 people have registered for the Amarnath pilgrimage. Officials gave this information on Sunday. Devotees are busy in the exercise of getting permits for this pilgrimage from the designated bank branches. This 43-day journey is to start on June 30 after two years due to the coronavirus epidemic.
"As of Saturday, 33,795 pilgrims have registered for the yatra," Shri Amarnath Shrine Board (SASB) Chief Executive Officer (CEO) Nitishwar Kumar told PTI.
Kumar, who is personally overseeing the arrangements for the pilgrimage, said 22,229 pilgrims have registered through online mode and 11,566 through offline mode (banks).
The government is also launching a 'Radio Frequency Identification (RFID) system this year to track the movement of pilgrims along the way for their well-being. The SASB, which manages the annual pilgrimage, has earmarked 566 bank branches across the country for the registration of pilgrims. Along with this, the facility of registration is also available on its website. According to SASB, persons below 13 years or above 75 years of age and pregnant women for more than six weeks are not eligible to register.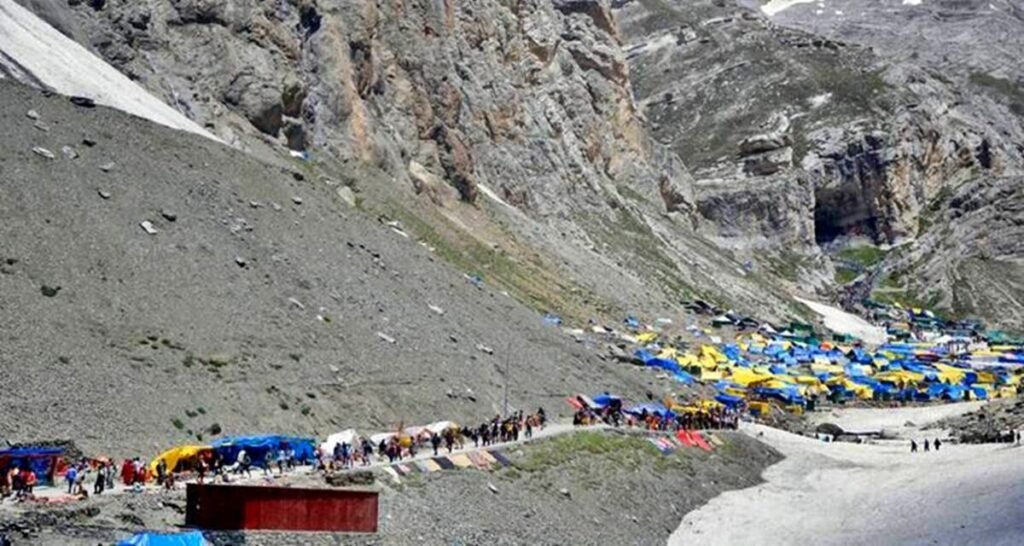 Officials said the pilgrims will have to submit an application, mandatory health certificates from hospitals selected by the SASB, four photographs, and a fee of Rs 120. He said those who had registered for the yatra last year but could not travel, would have to pay a fee of only Rs 20. Officials said the registration and travel permit would be given on a first-come-first-served basis.
It is noteworthy that in August 2019, the Amarnath Yatra was stopped midway in view of the abrogation of Article 370, whereas due to the coronavirus epidemic, only a symbolic yatra has taken place during the last two years.