Amritsar: Due to the lockdown implemented due to Corona virus infection, people got stuck everywhere in the country and abroad. But now with the introduction of unlock, these people are returning to their homes. In this episode, 250 Indian citizens from Pakistan returned home on Thursday. These people reached India via the Attari-Wagah border. In the next two days, 498 Indians will return from Pakistan via international roads.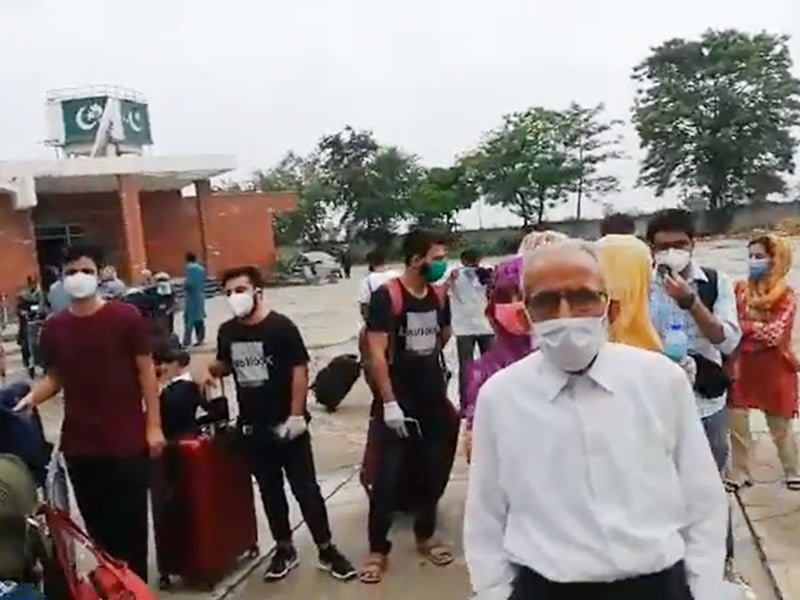 For the time being, let us know that the people who have returned home from Pakistan are all from Jammu and Kashmir. These people became emotional as soon as they reached Indian soil and many eyes were sprinkled. Buses from Jammu and Kashmir reached here to take them. They were thermal scanned before immigration and later boarded buses and left for Jammu.
Medical team posted
A medical team was also deployed at the Attari-Wagah border to investigate Indian nationals coming from Pakistan. All passengers were examined here. After this he was sent to his kingdom. They have to stay in their homes for 14 days in quarantine. Local SDM Shivraj Singh said that the first batch of Indian nationals had arrived from Pakistan. All these people are residents of Jammu and Kashmir. They have been sent to the destination after medical examination.
Road closed
Please tell here that India-Pakistan had closed the road due to the lockdown. Due to this, 746 people from other states including Jammu, Kashmir, Gujarat, Maharashtra, Uttar Pradesh, Rajasthan, Punjab, Delhi, Madhya Pradesh, Haryana were trapped there. These people went to Pakistan to visit their relatives or for religious visit. However, 250 of these people have returned and the rest will also come in the next two days.
Significantly, after the corona virus spread, the governments of India and Pakistan closed the Indo-Pak border (road). After receiving information about Indian people being trapped in Pakistan, the Government of India had asked the Government of Pakistan to give special approval to send Indian citizens by road. After this, the Government of Pakistan has allowed Indian citizens stranded in their country to be sent to India via Wagah-Attari border.