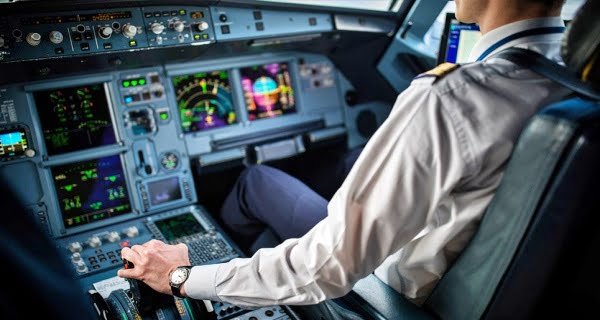 New Delhi: In May, a total of 17 pilots of Air India, Indigo, and Vistara Airlines died due to the epidemic during the outbreak of the second wave of Coronavirus in the country. Sources gave this information on Thursday. Aviation sector sources said that 10 pilots of IndiGo and two pilots of Vistaar have died. Air India officials said that five of its senior pilots have died due to Covid, including Captain Harsh Tiwari, Captain GPS Gill, Captain Prasad Karmakar, Captain Sandeep Rana, and Captain Amitesh Prasad. Air India and Vistaar did not respond to queries on the matter.
IndiGo did not comment on the death of the pilots. But the company said that out of a total of 35,000 eligible employees, about 20,000 employees were given the first dose of the vaccine. In a statement sent to the press, Raj Raghavan, senior vice president and head of human resources at Indio, said they must vaccinate all employees by mid-June.
Sources said IndiGo has a sound welfare scheme and philanthropic policy and the family of each deceased pilot will get Rs 5 crore. He said that in the first wave of the epidemic, a few pilots of IndiGo were infected while in the second wave around 450 pilots fell ill with Covid. Private airlines like Vistara and AirAsia India have so far administered the first dose of the Covid-19 vaccine to 99 and 96 percent of their eligible personnel, respectively.
People who are undergoing treatment for Covid-19 or who have recovered from corona virus infection are not considered eligible for vaccination. Meanwhile, Air India has started immunization of its employees from May 15 after a delay due to the non-availability of vaccines.
Officials said Air India had said on May 4 that it would vaccinate all its employees with the anti-Covid vaccine by the end of the month as a pilots' union had sought vaccination of flight crew members on a priority basis. Six days later, the company told its employees that it would not be able to organize COVID-19 vaccination camps for them at the Delhi airport on May 11 and May 13 due to the "non-availability" of vaccines. Air India officials said on Thursday that due to the non-availability of vaccines, the company's vaccination camp for employees started on May 15.